Resumes, LinkedIn Profiles, Careers
We have quietly forged the
best
Resume Service
in the Silicon Valley market. Our customers (
Customer email
,
Customer Reviews
) continue to tell the Pegasus story.
---------------------
Remote meeting (Phone call, Zoom
®, etc...
).
Chris writes your Resume.
Coaching (interview / LinkedIn), Templates (thank you, LinkedIn mapping.)
2. Resume Review Option. Send your Resume.
Remote meeting to review your document.
Chris sends send notes / template.
Chris reviews the doc.
---------------------------------------------
The Toyota® Way - Pegasus Comm. Resume Service is driven by humility, value, and simplicity.
---------------------------------------------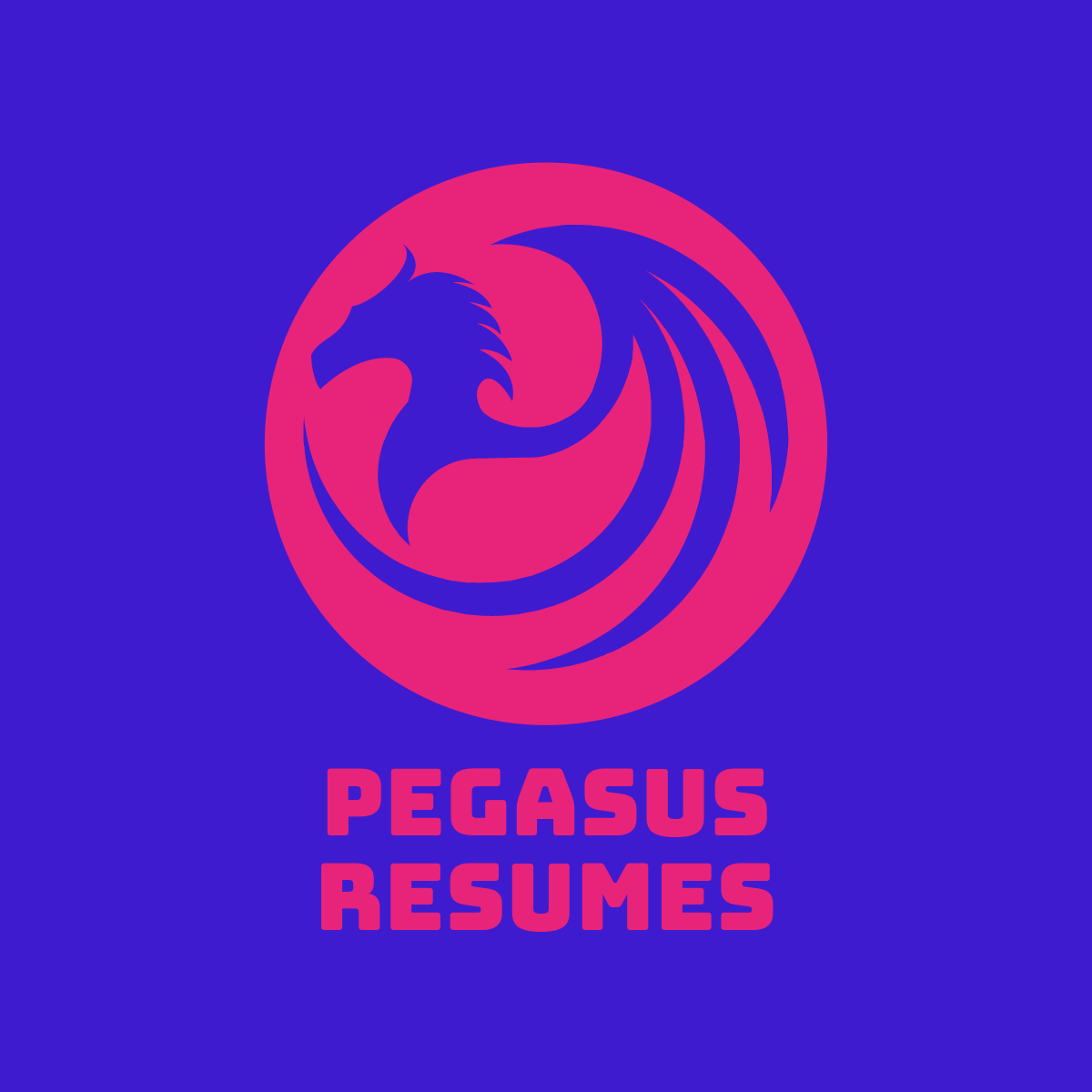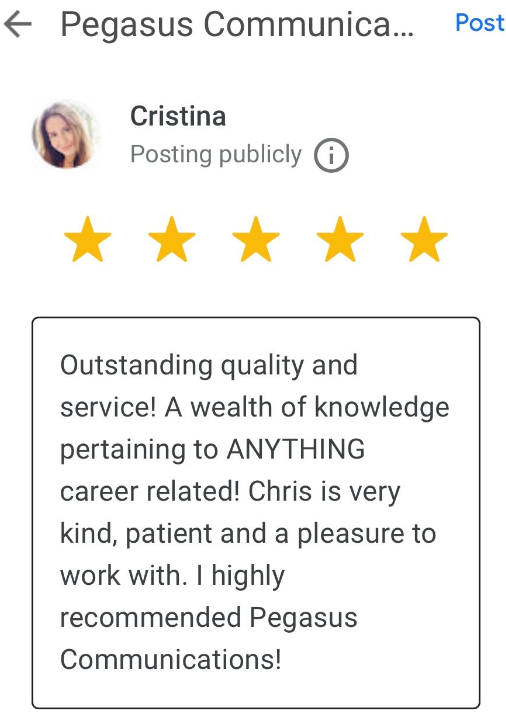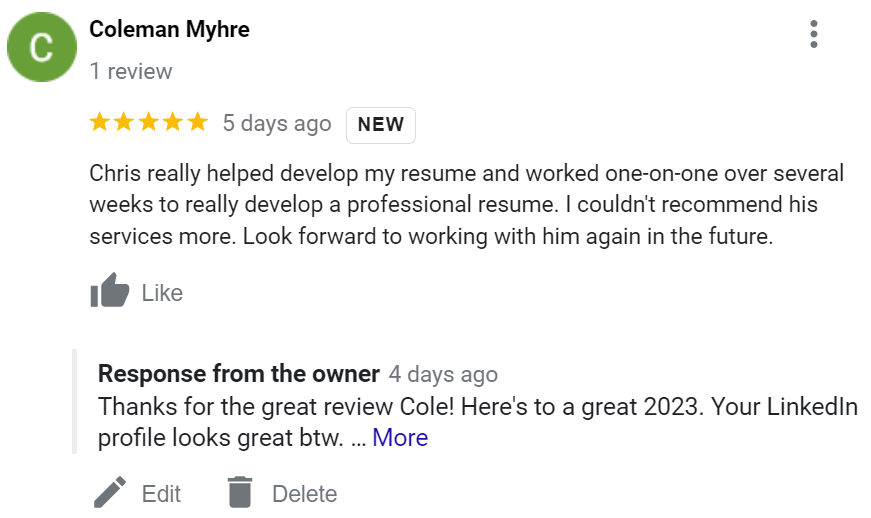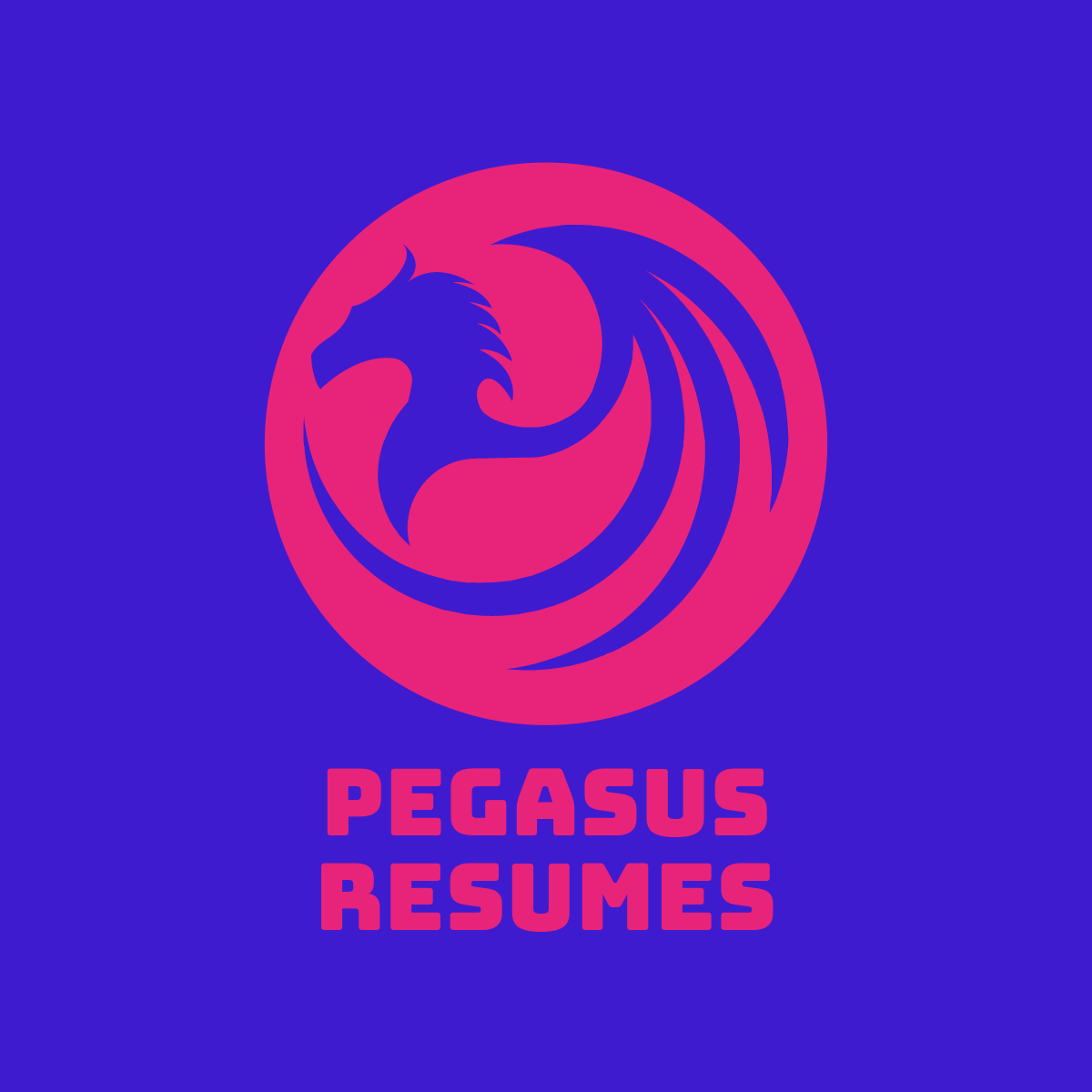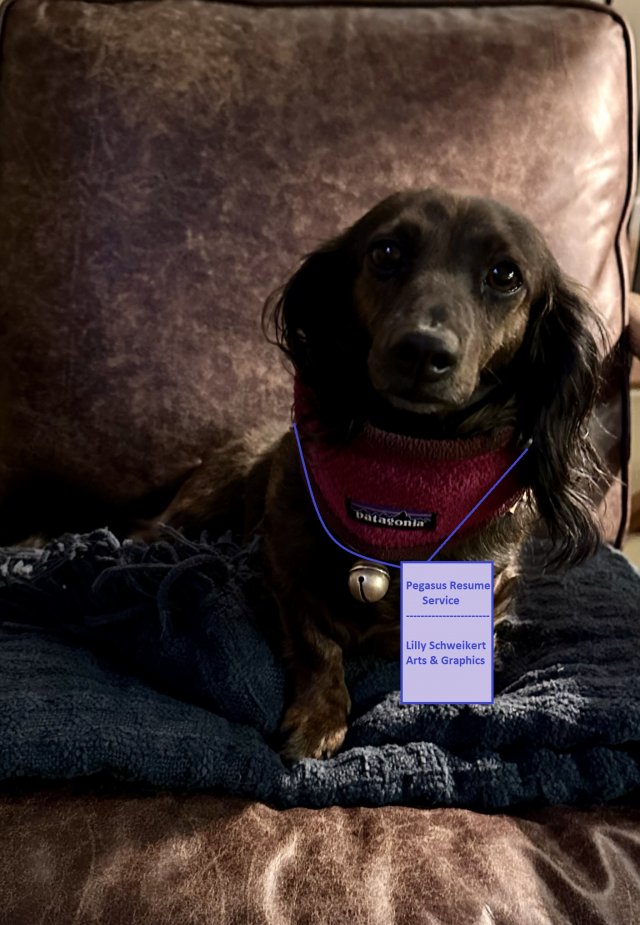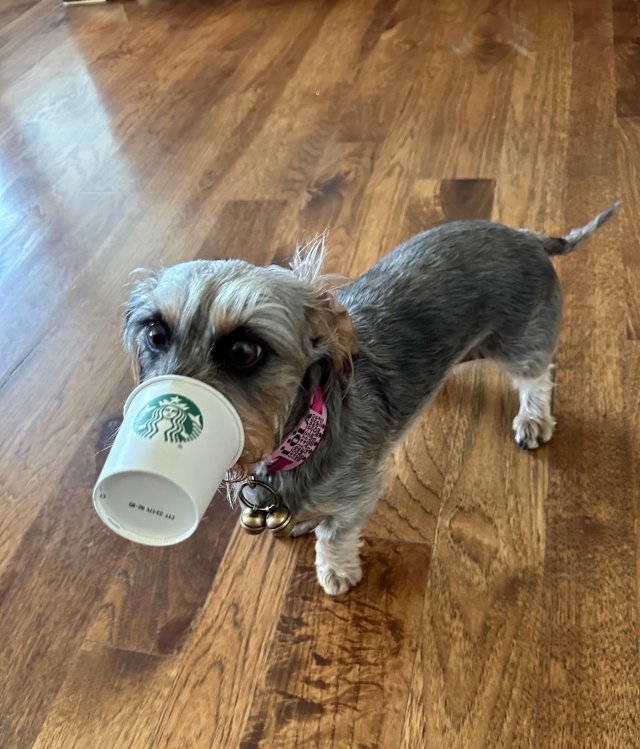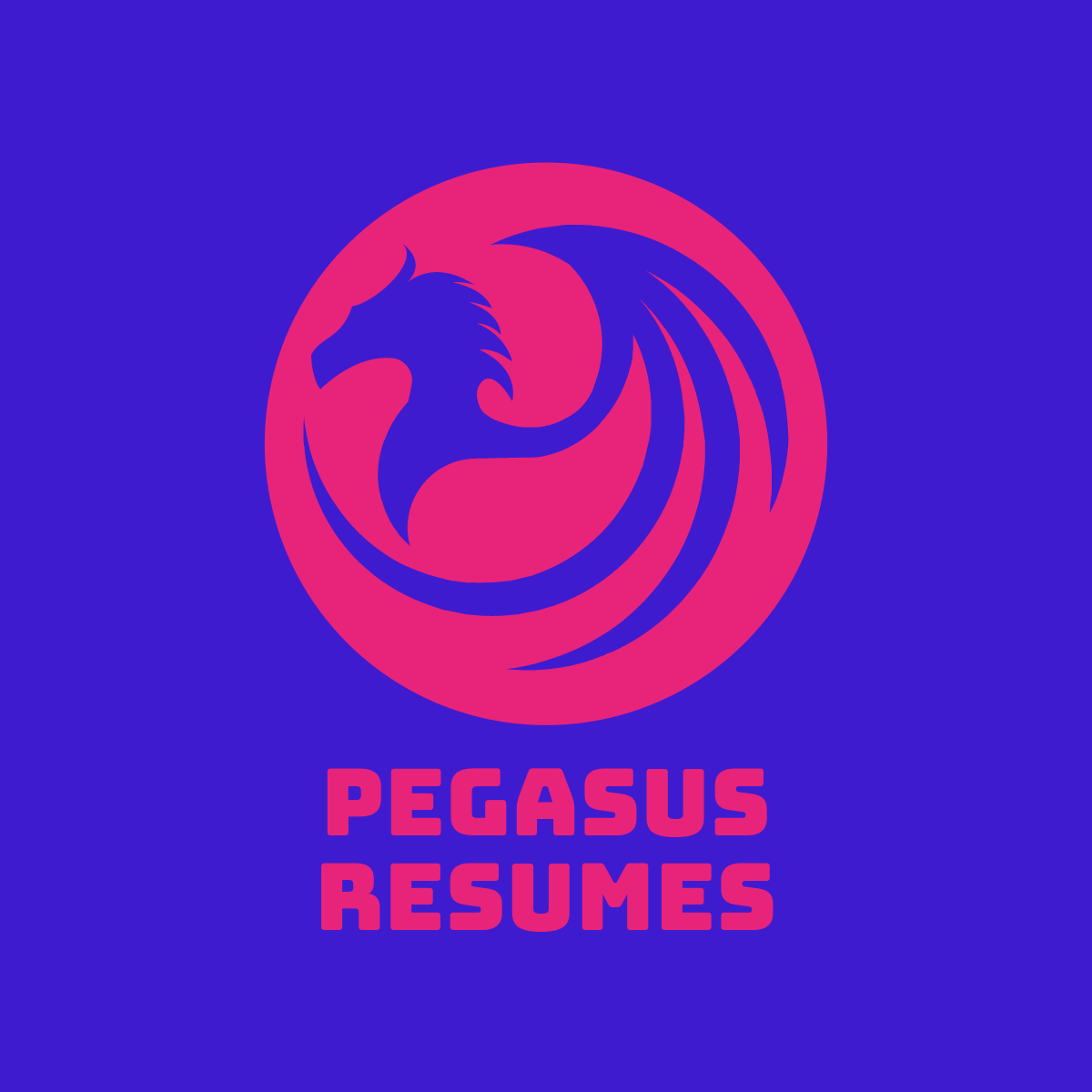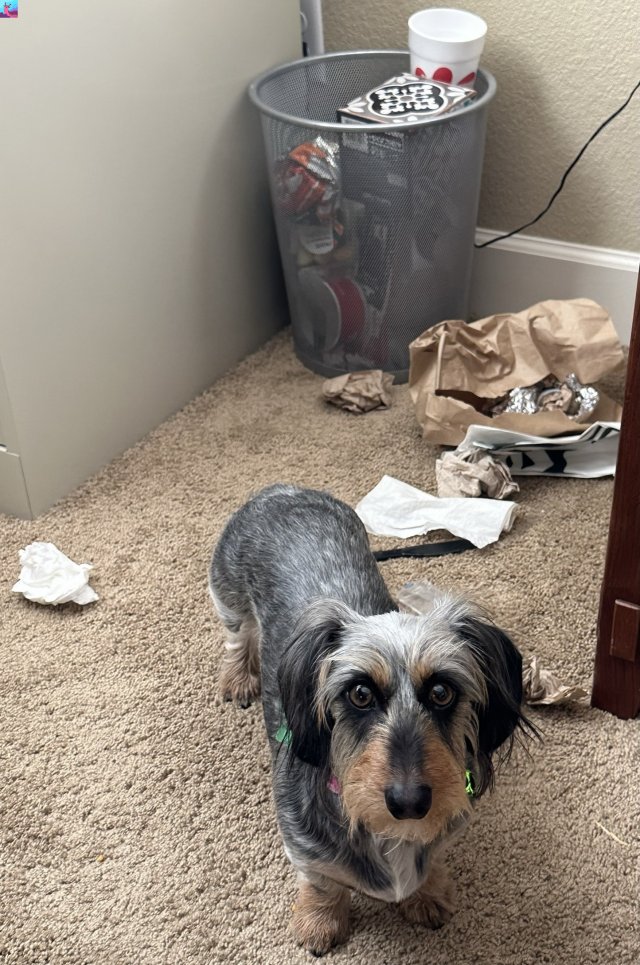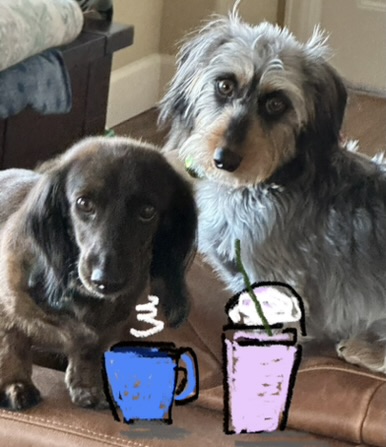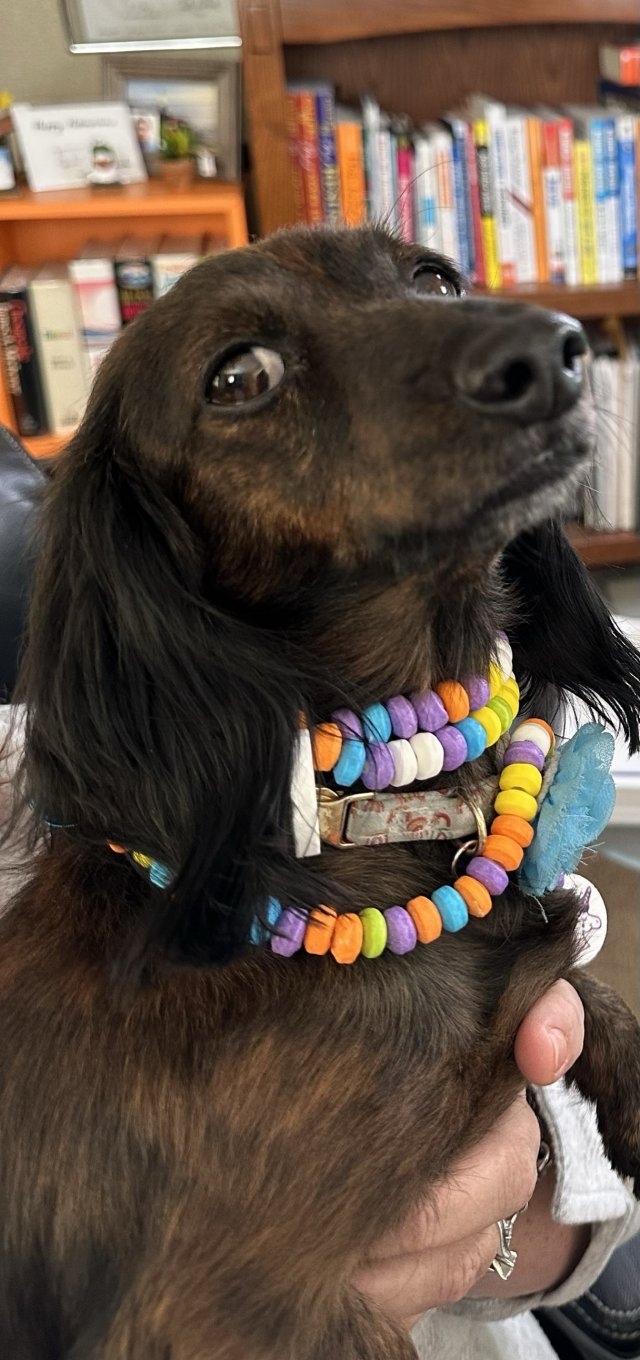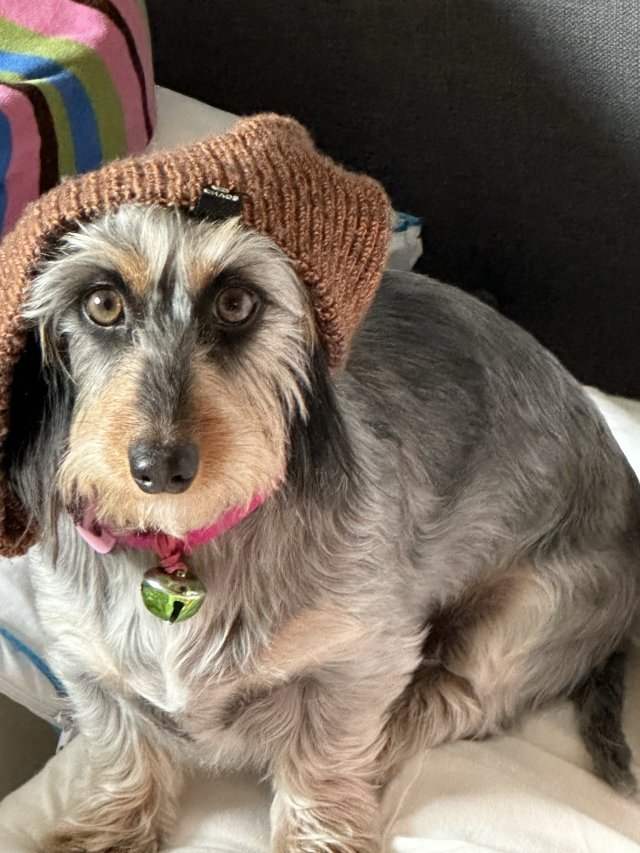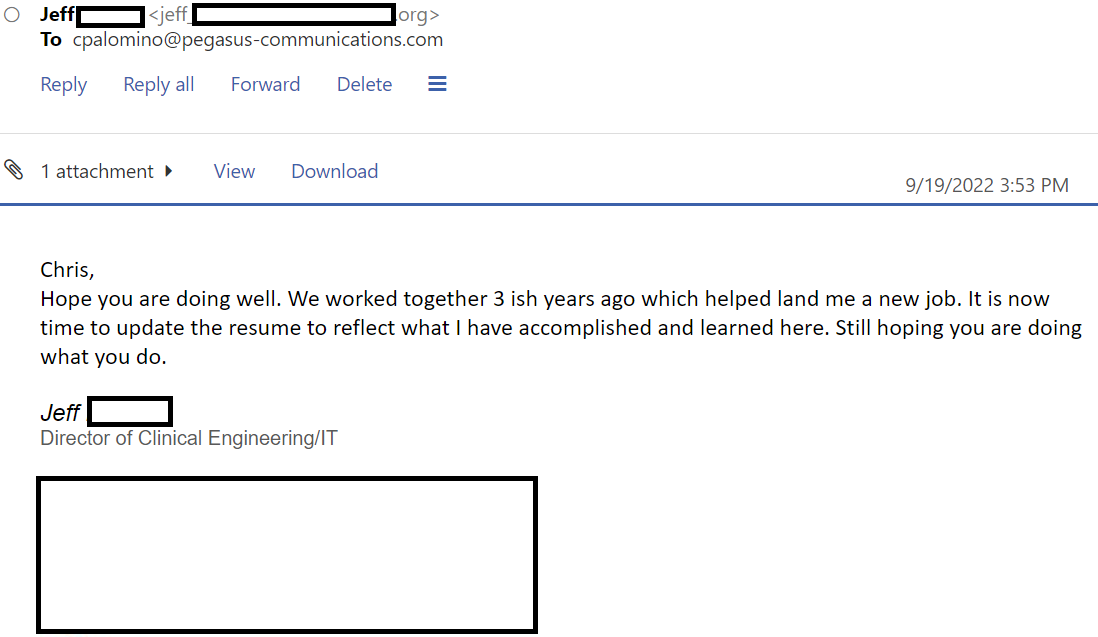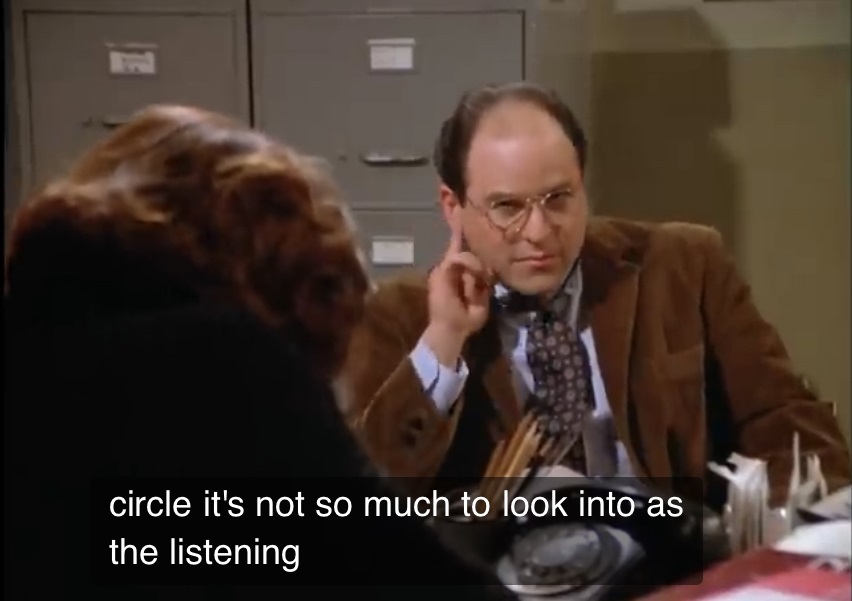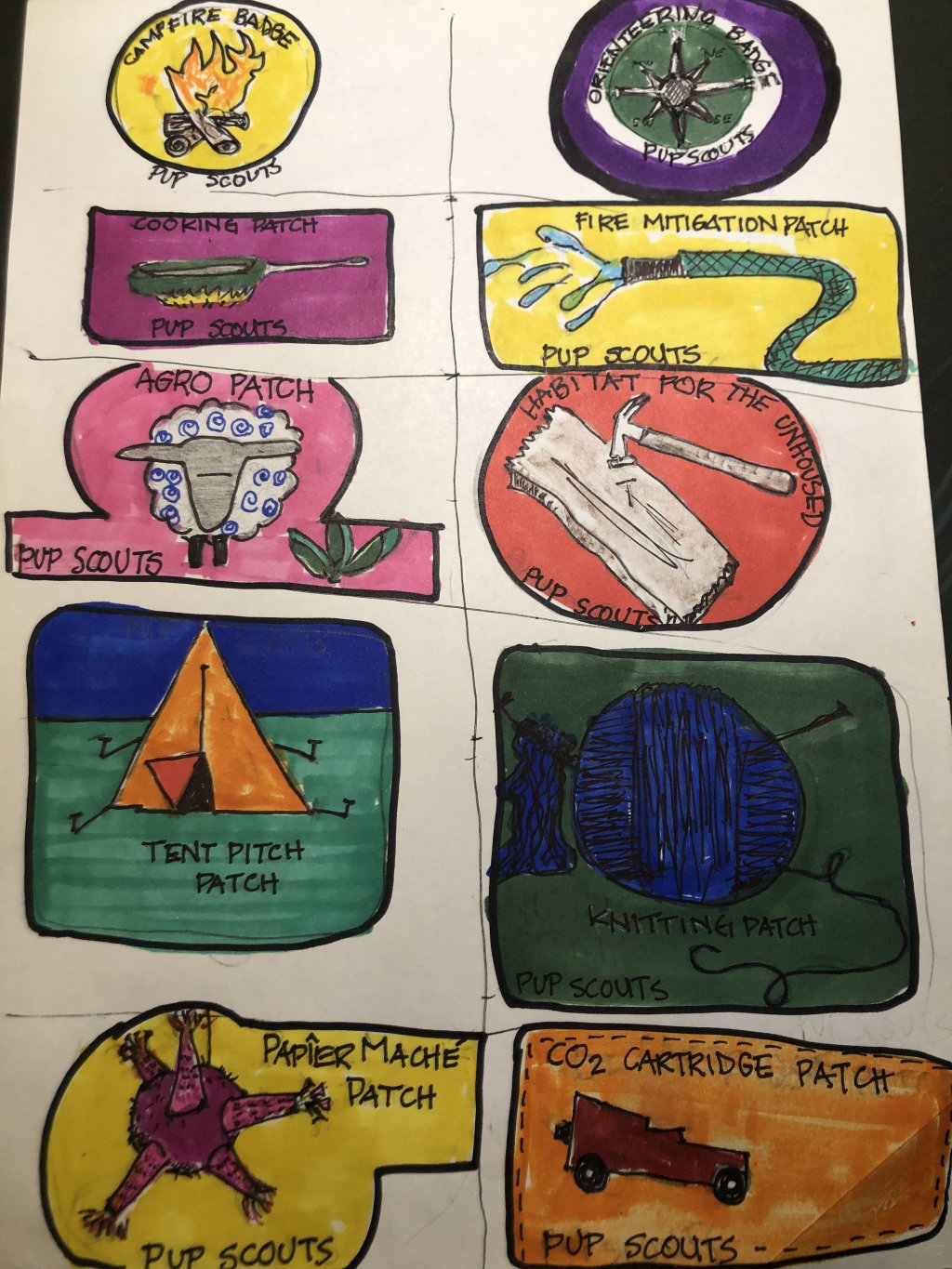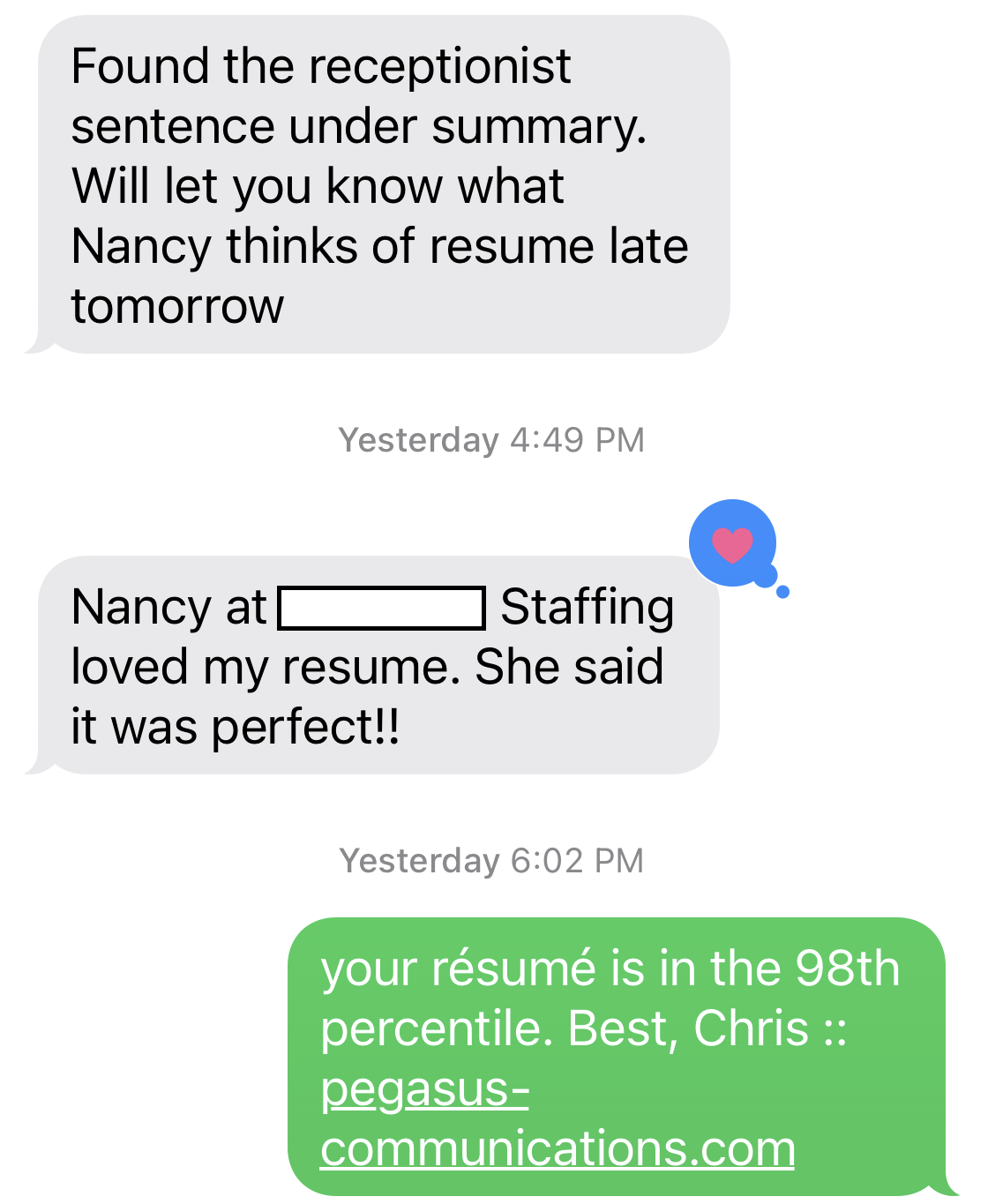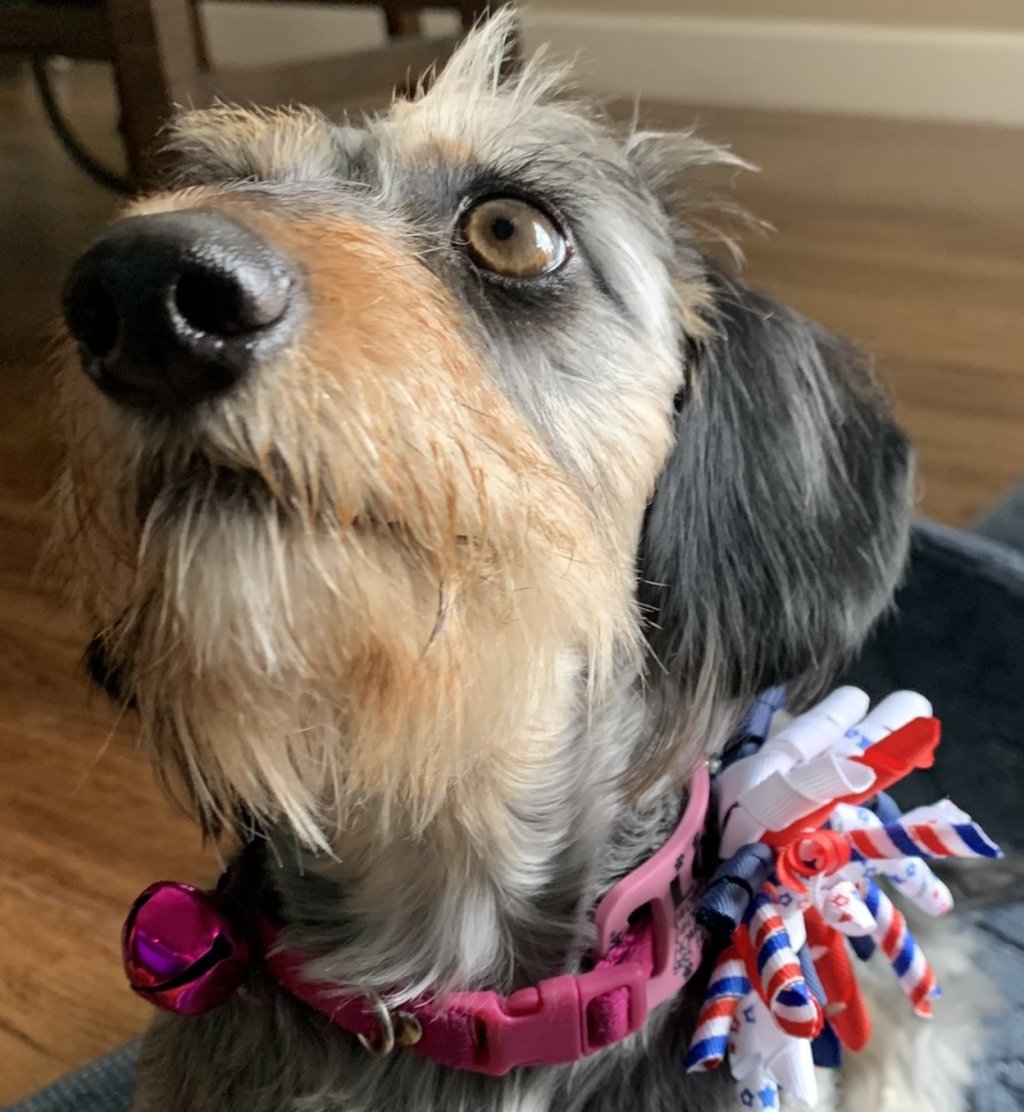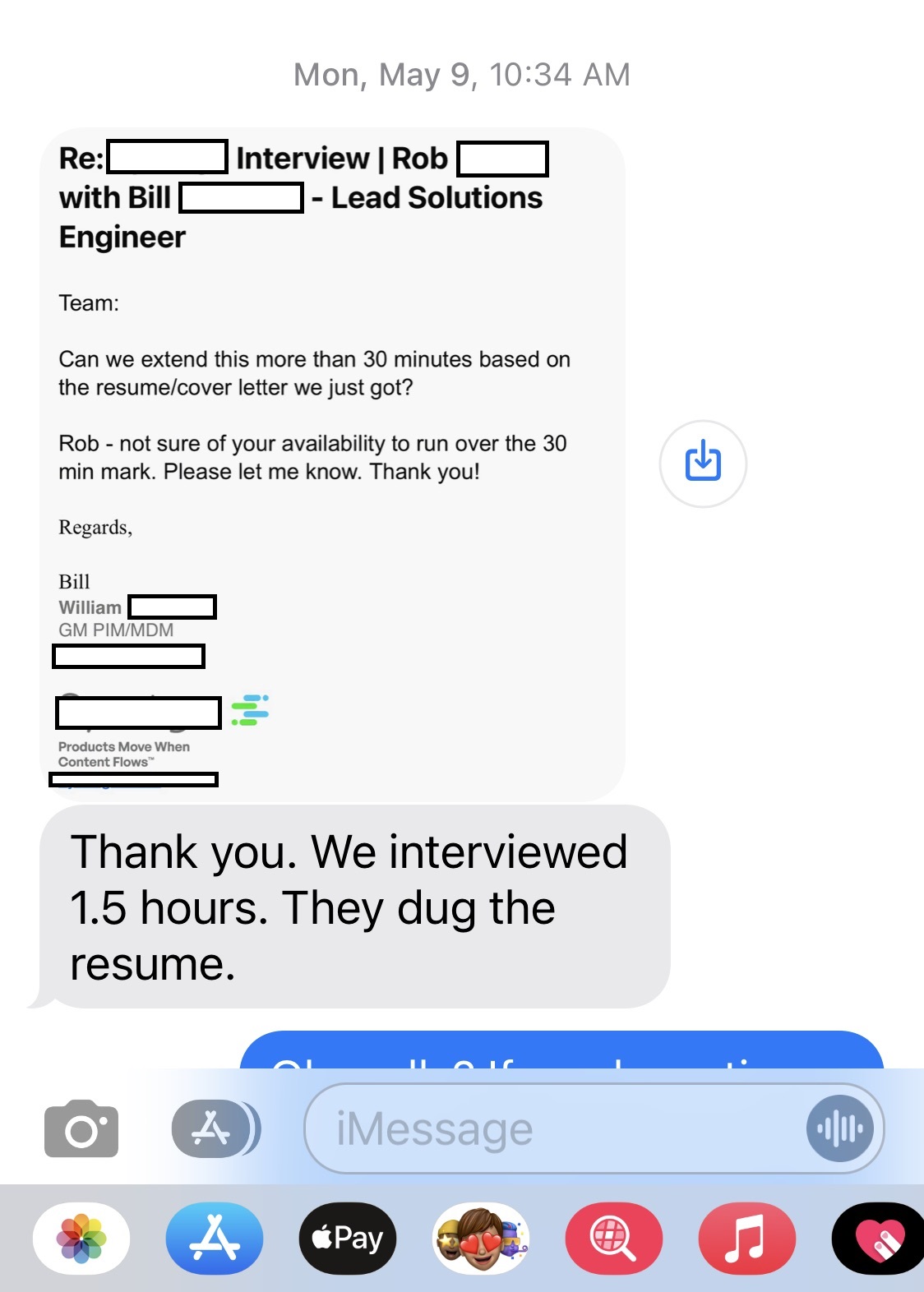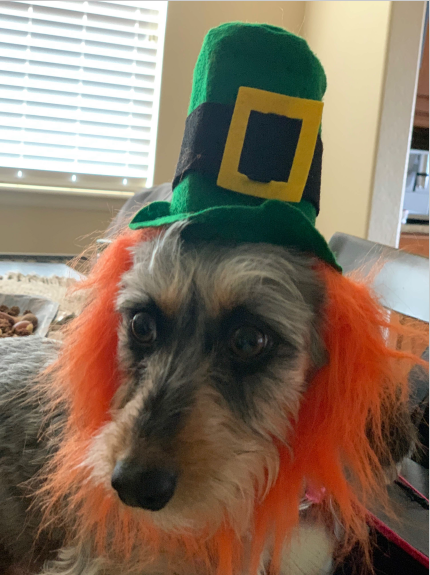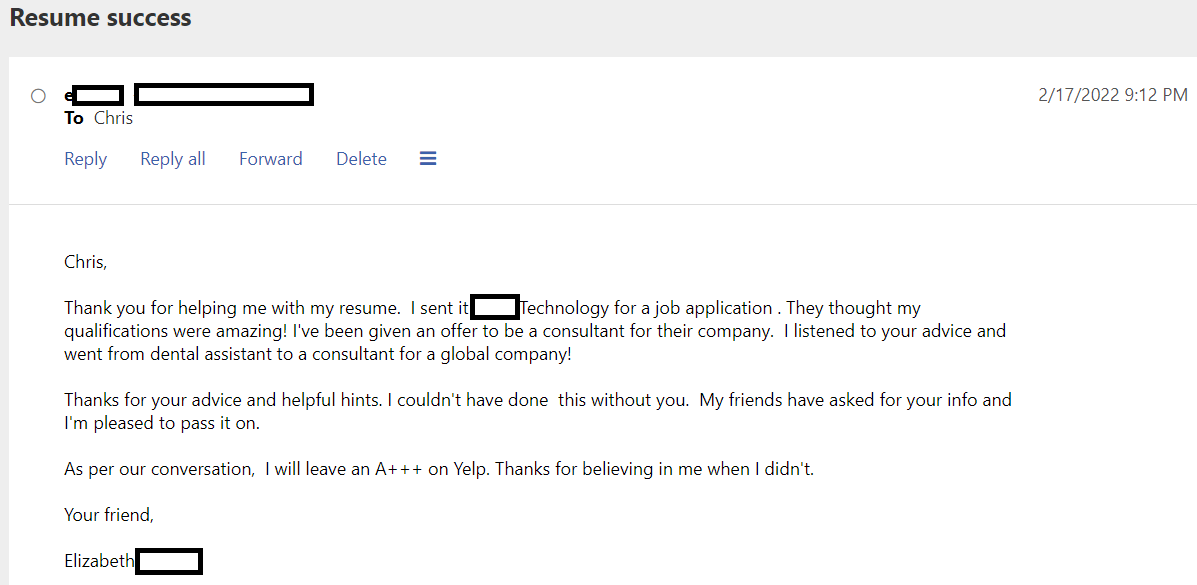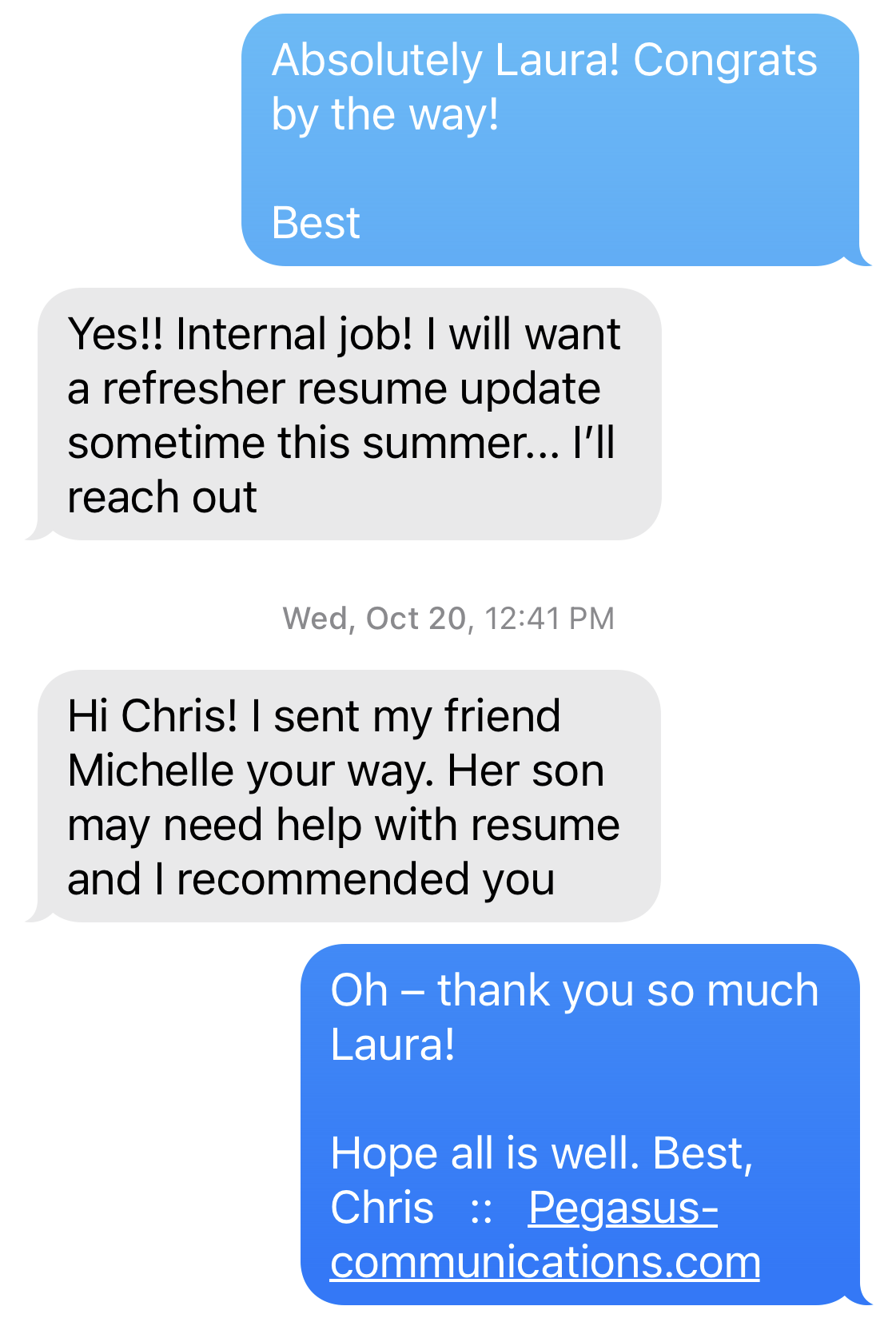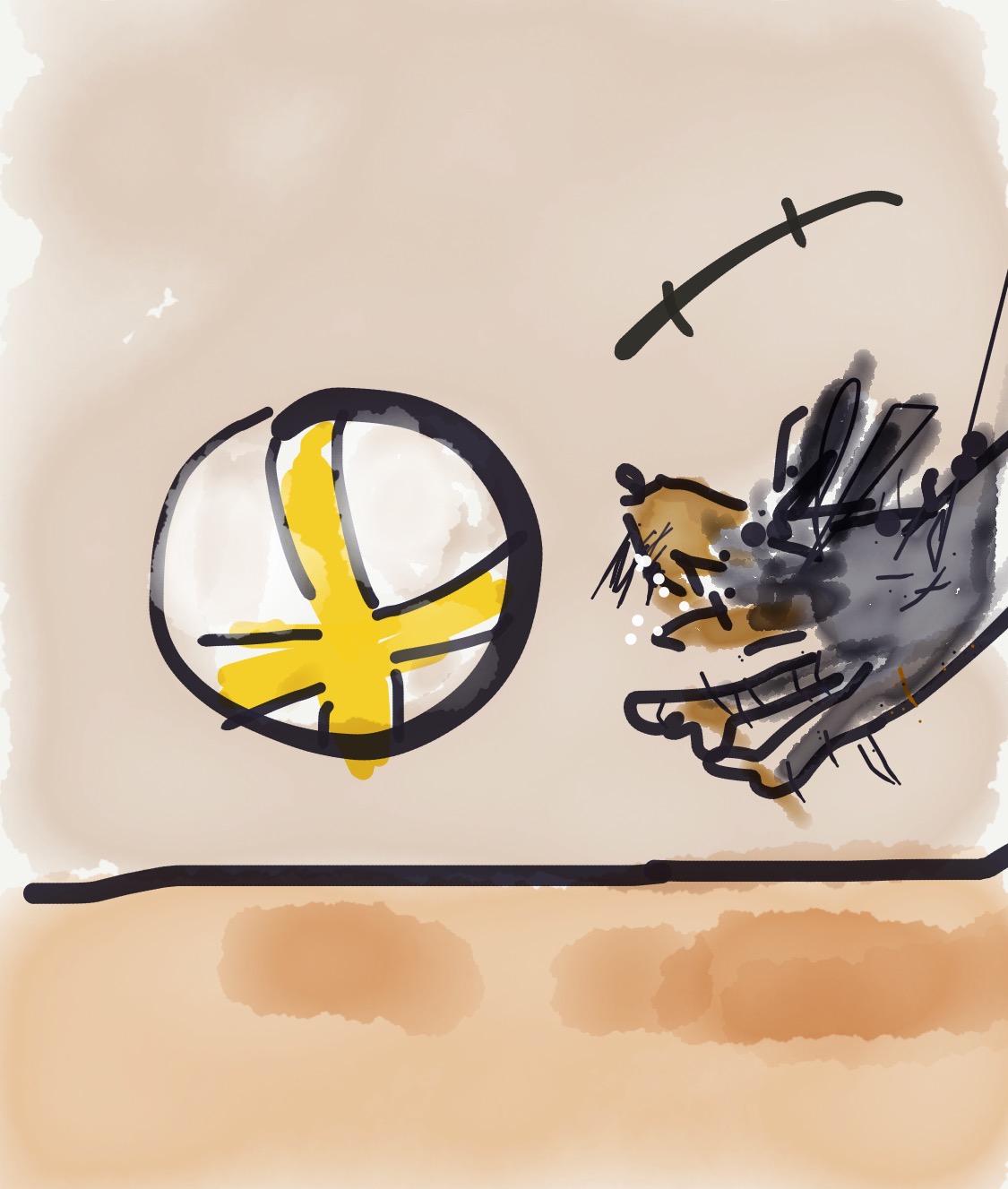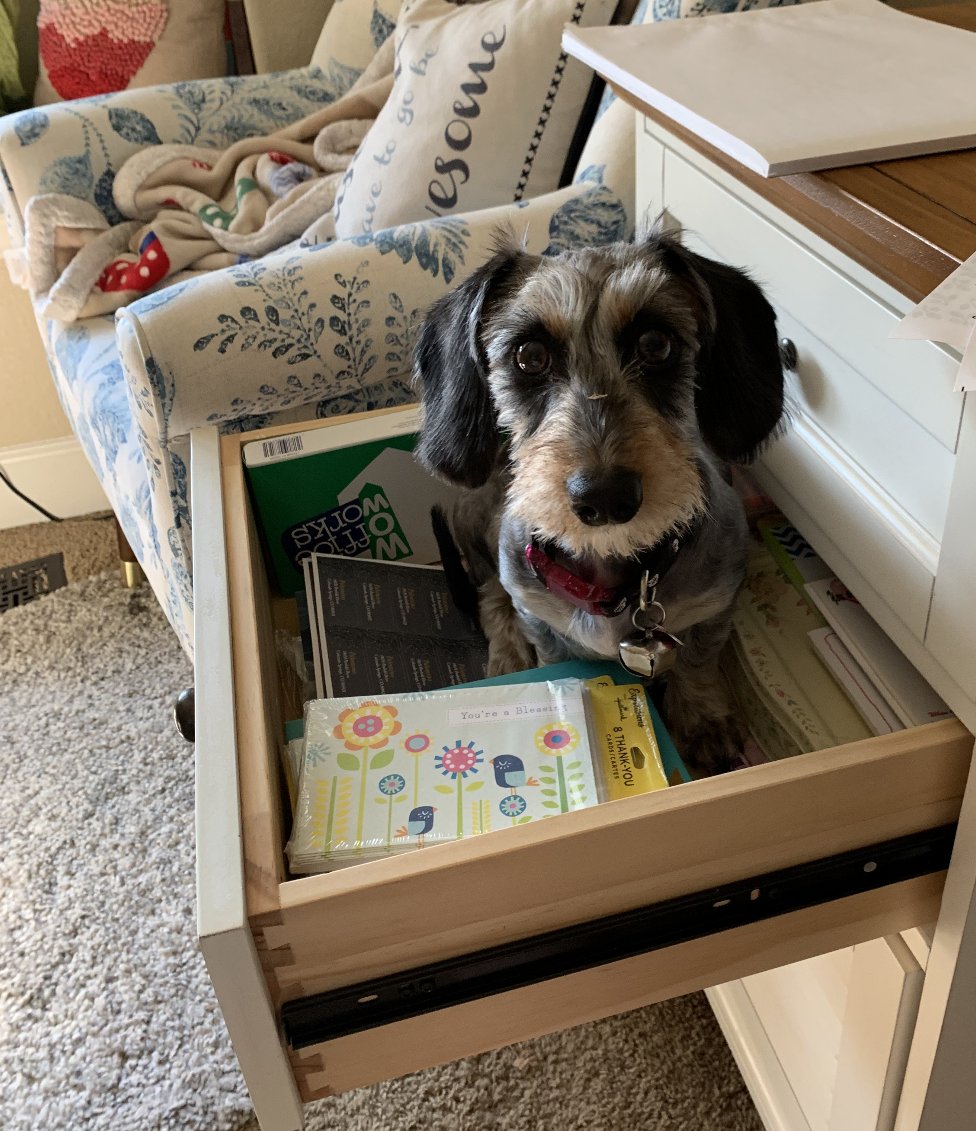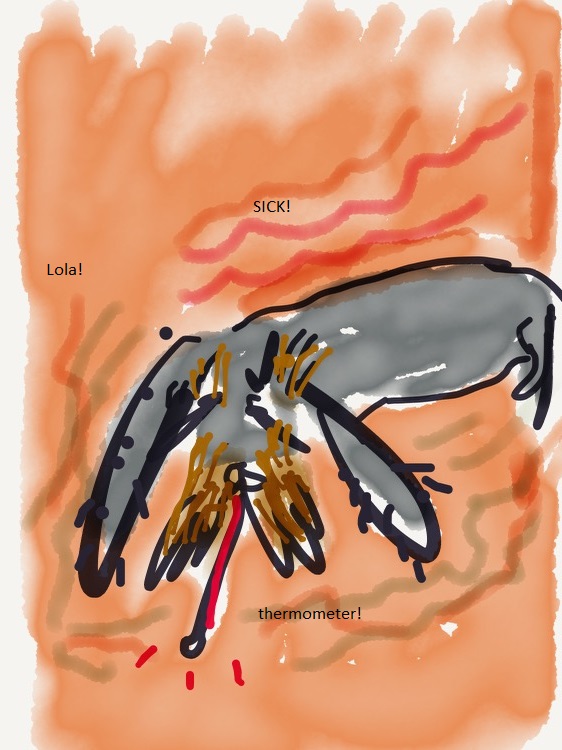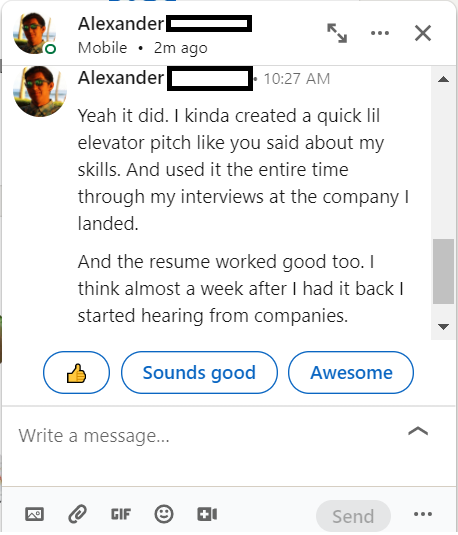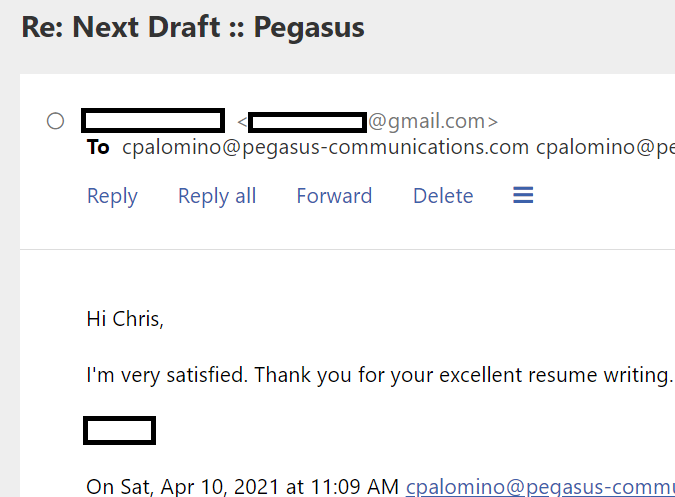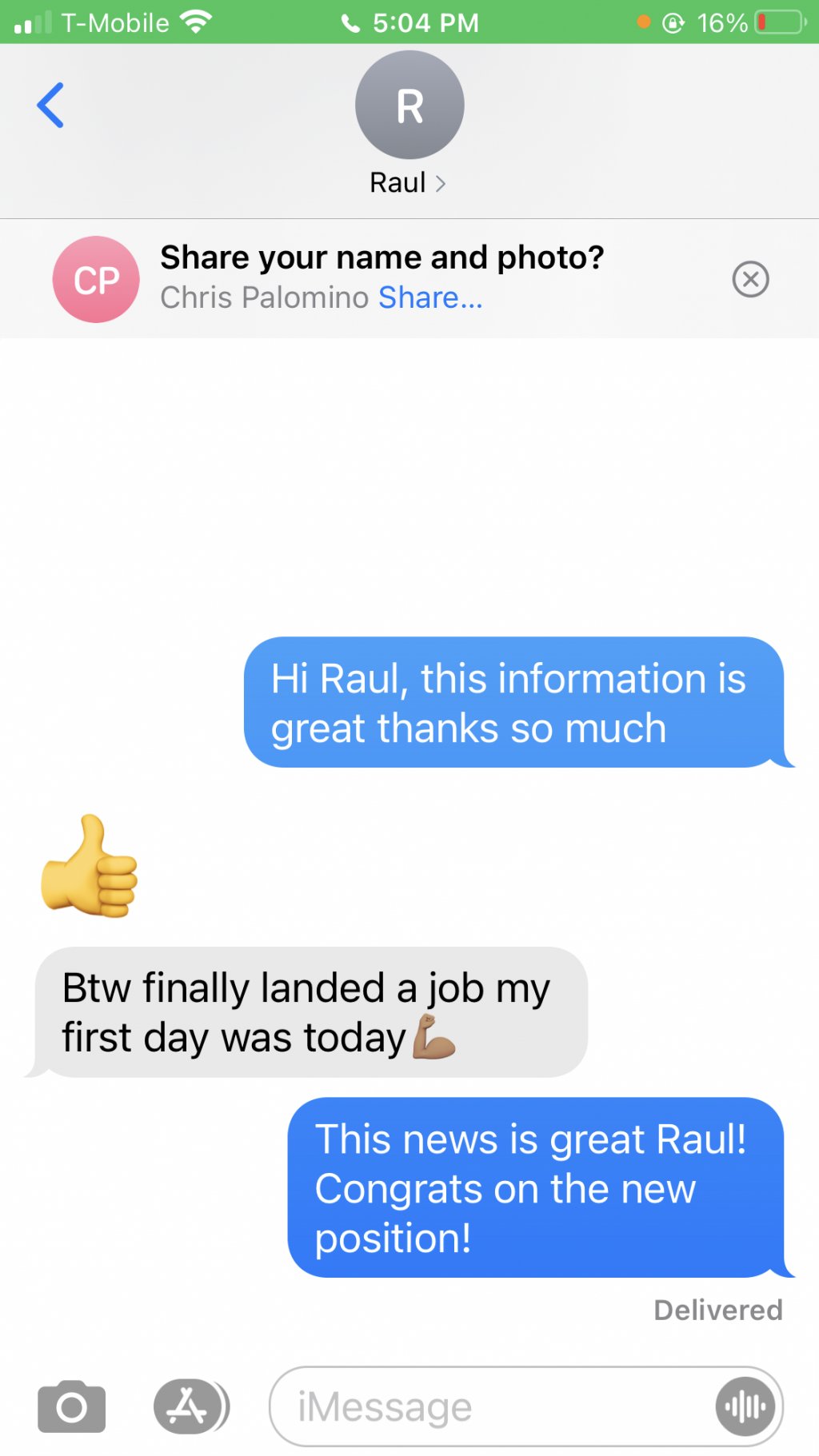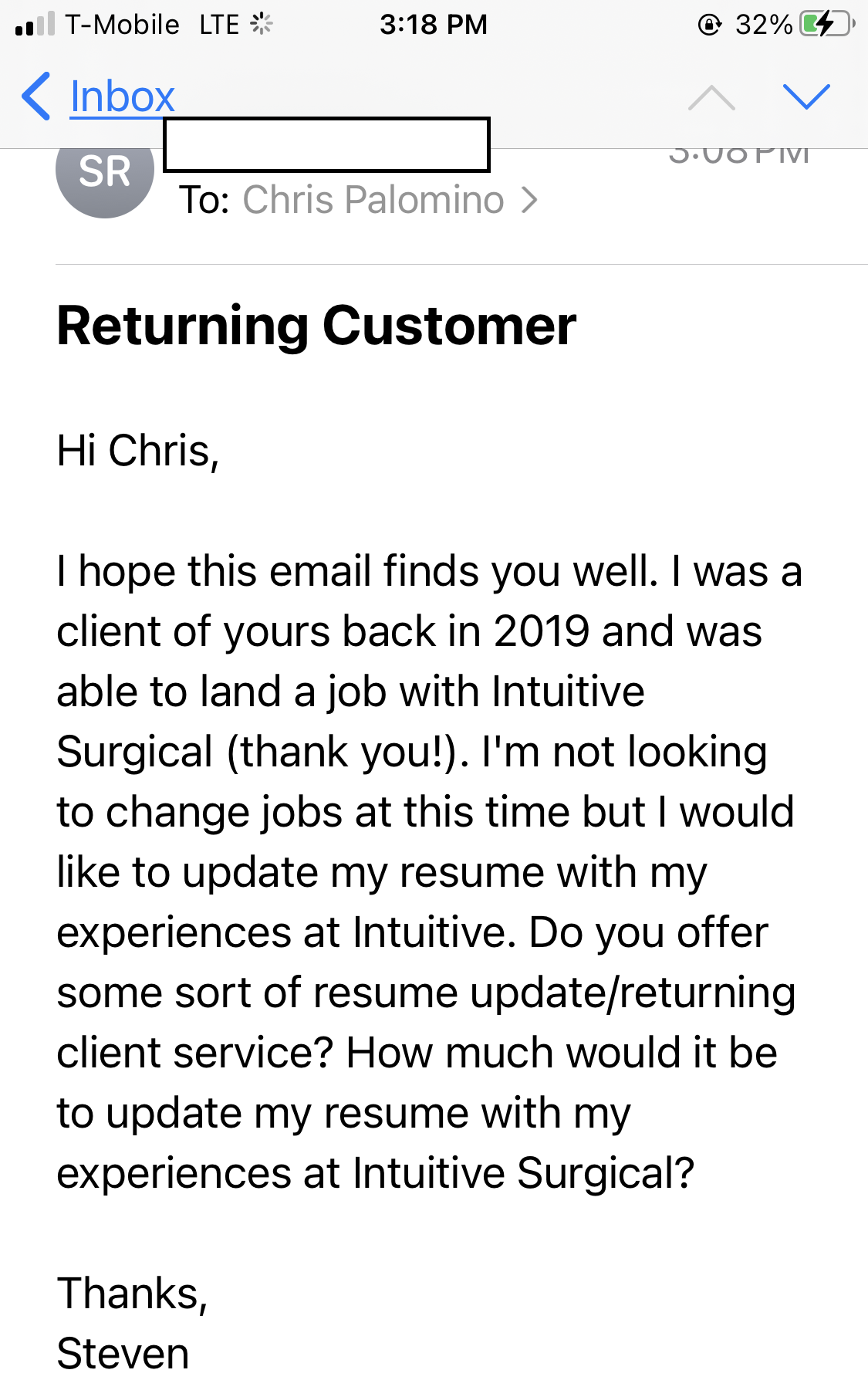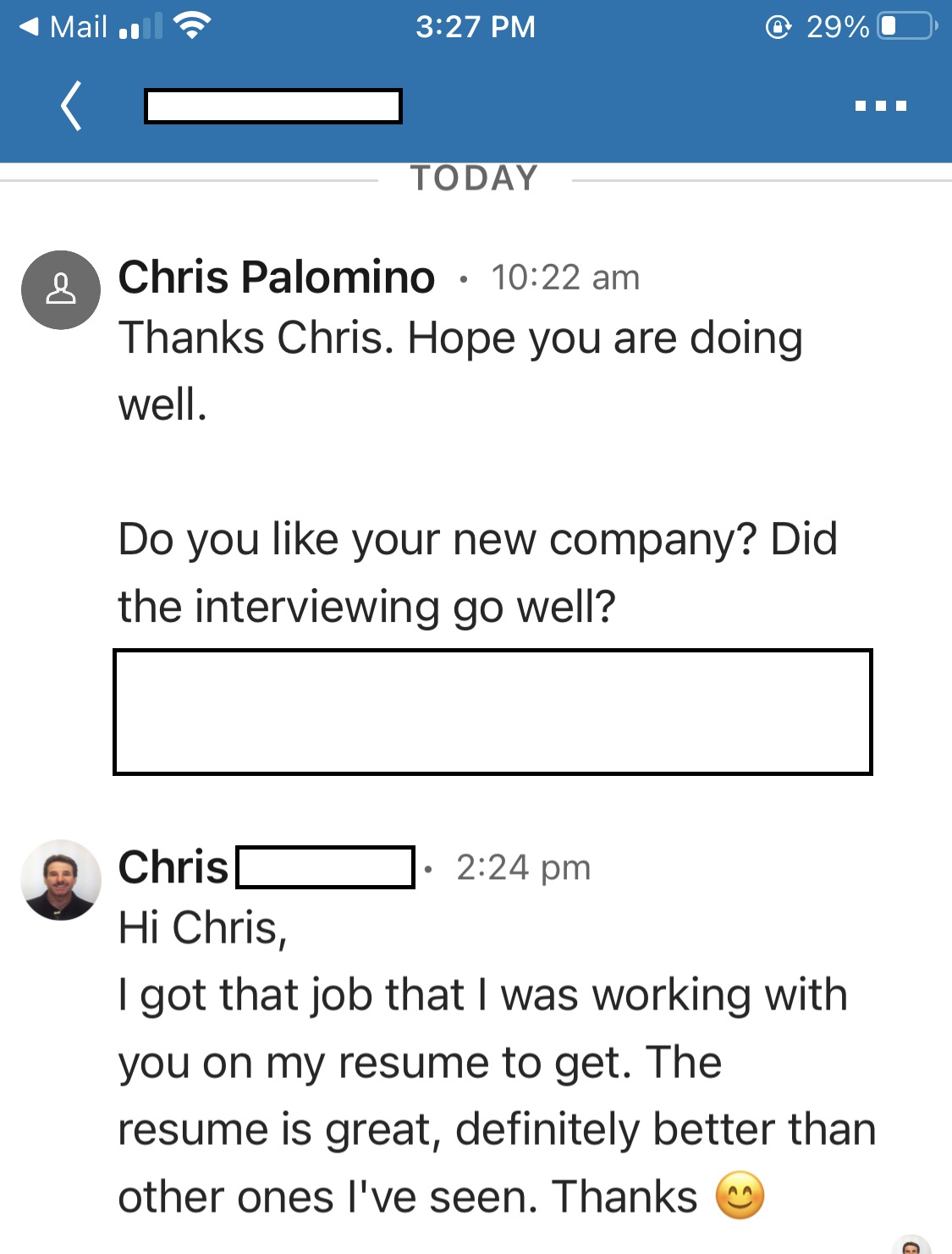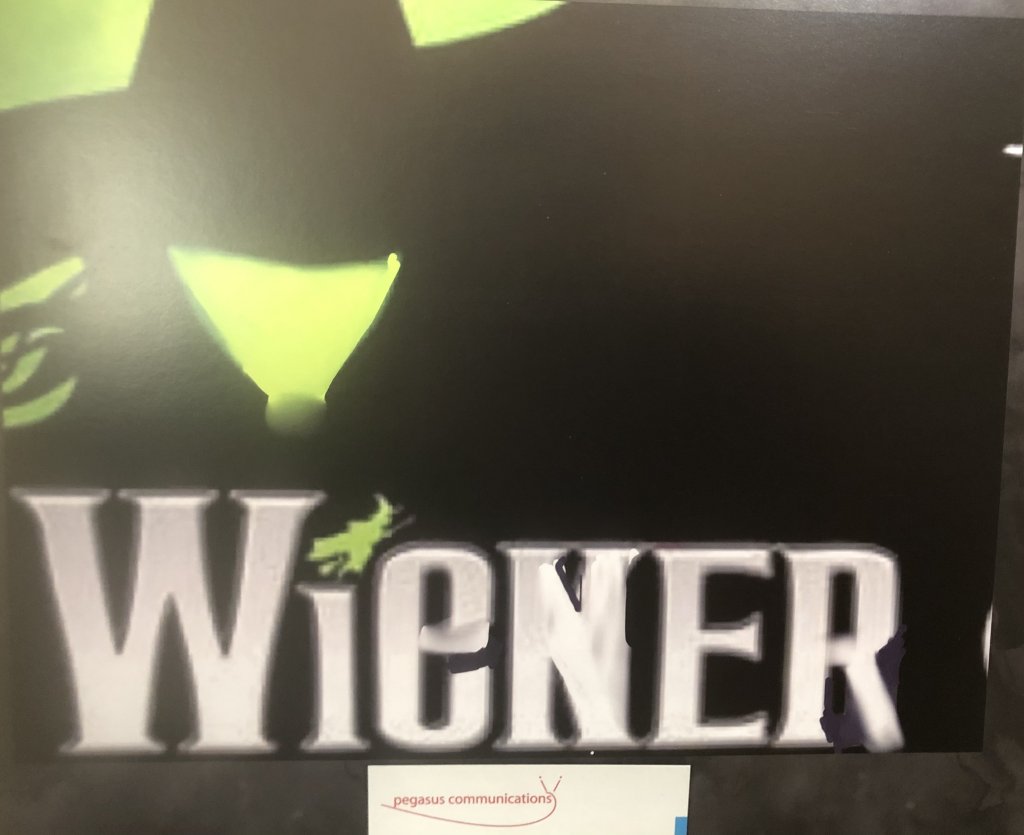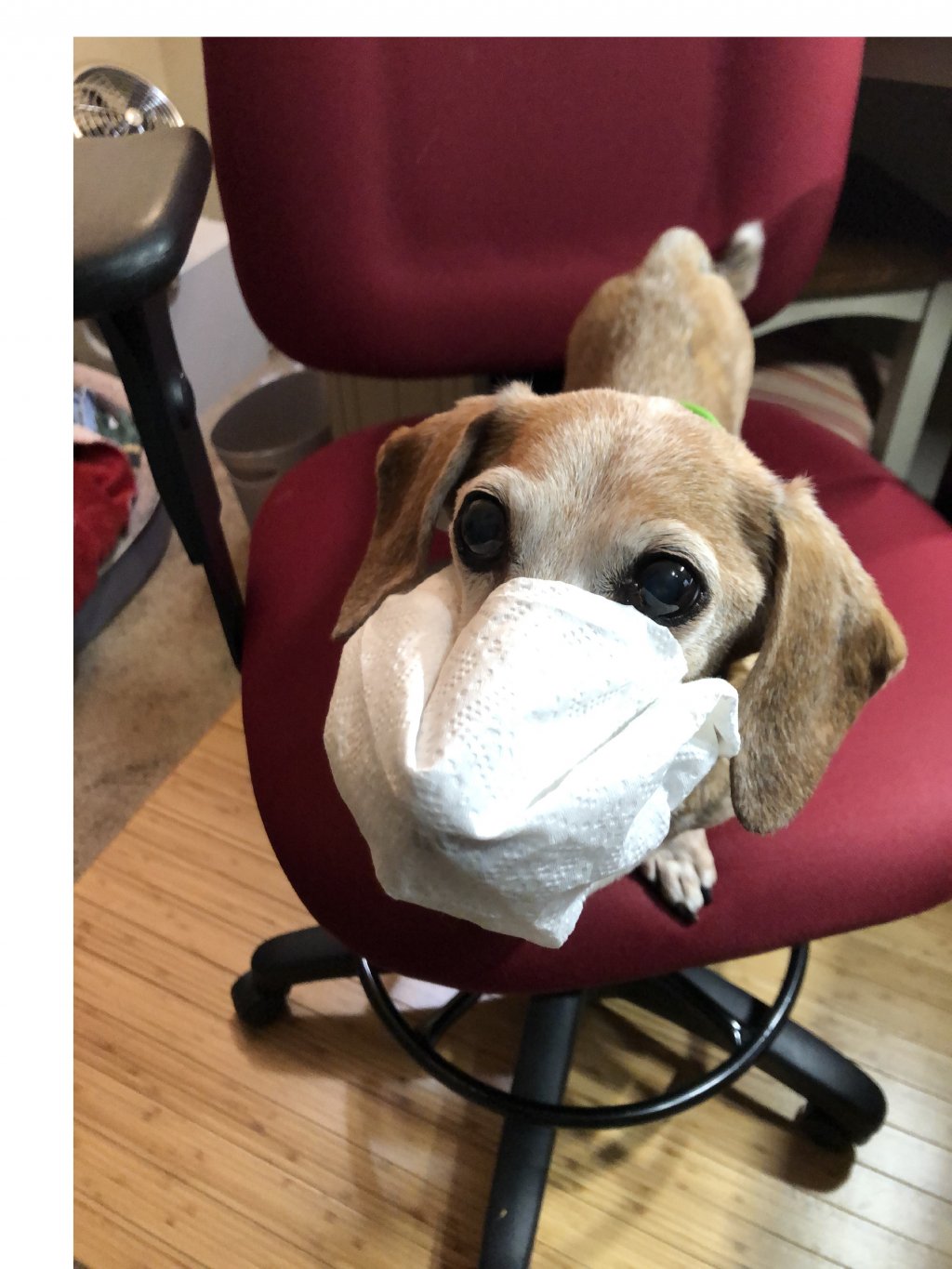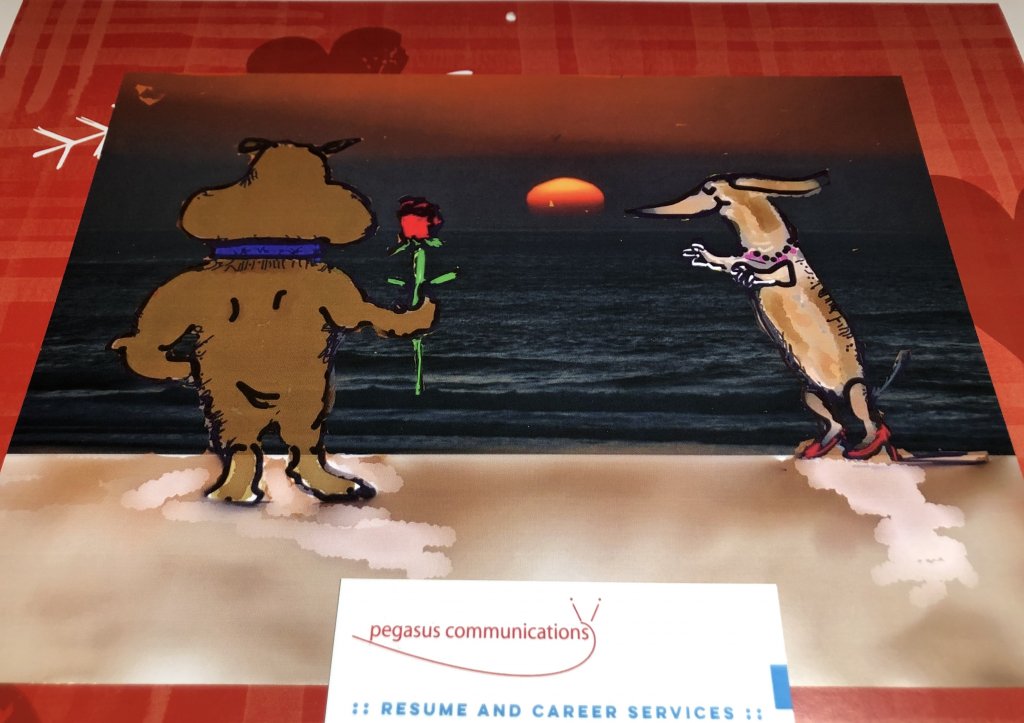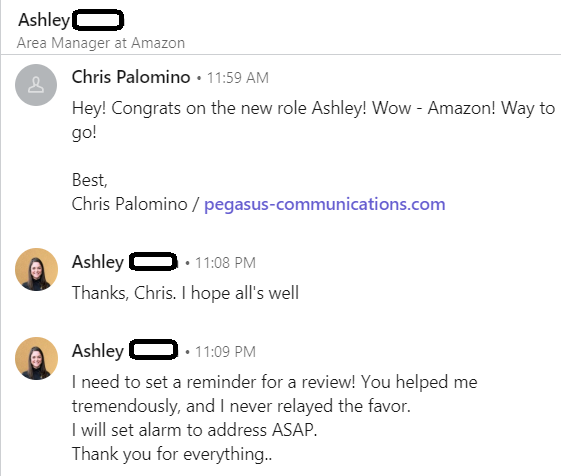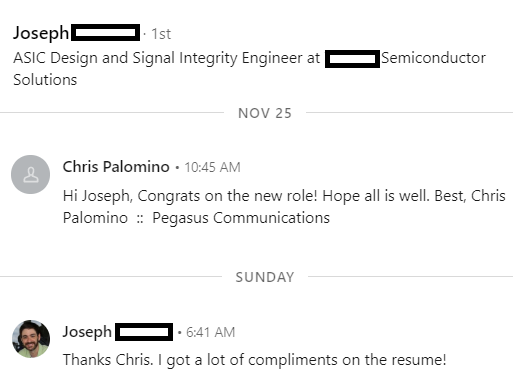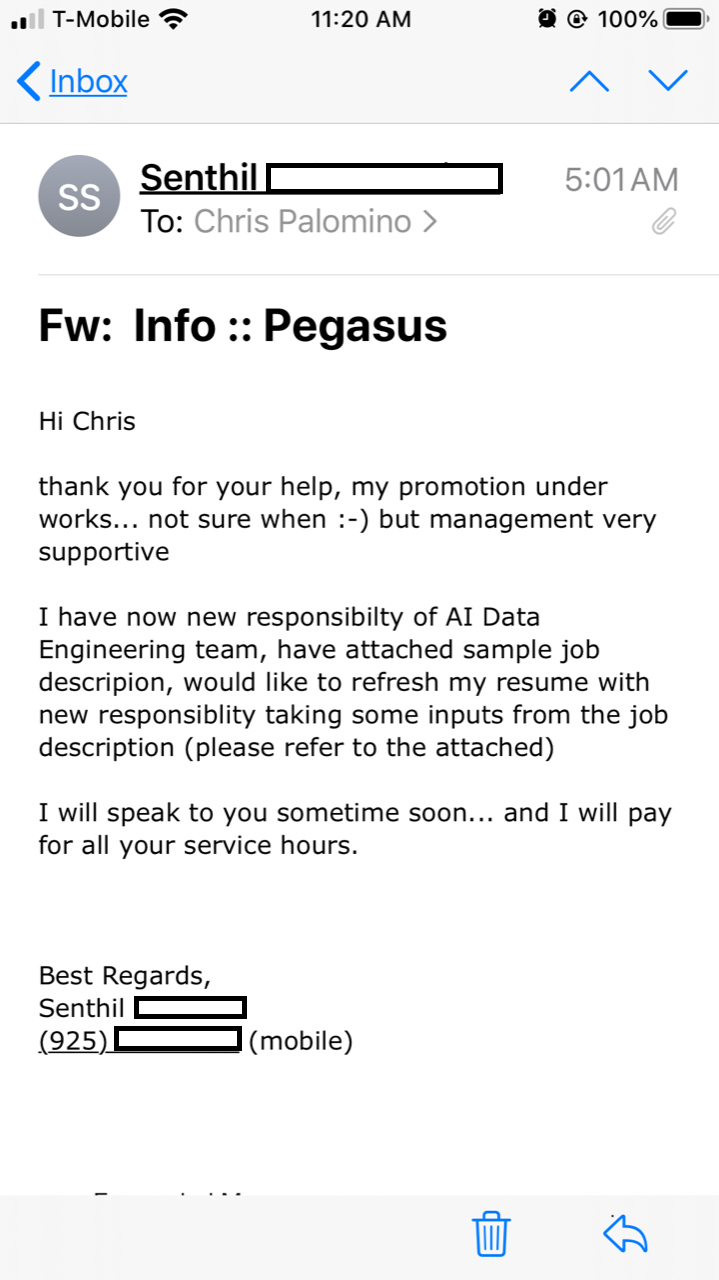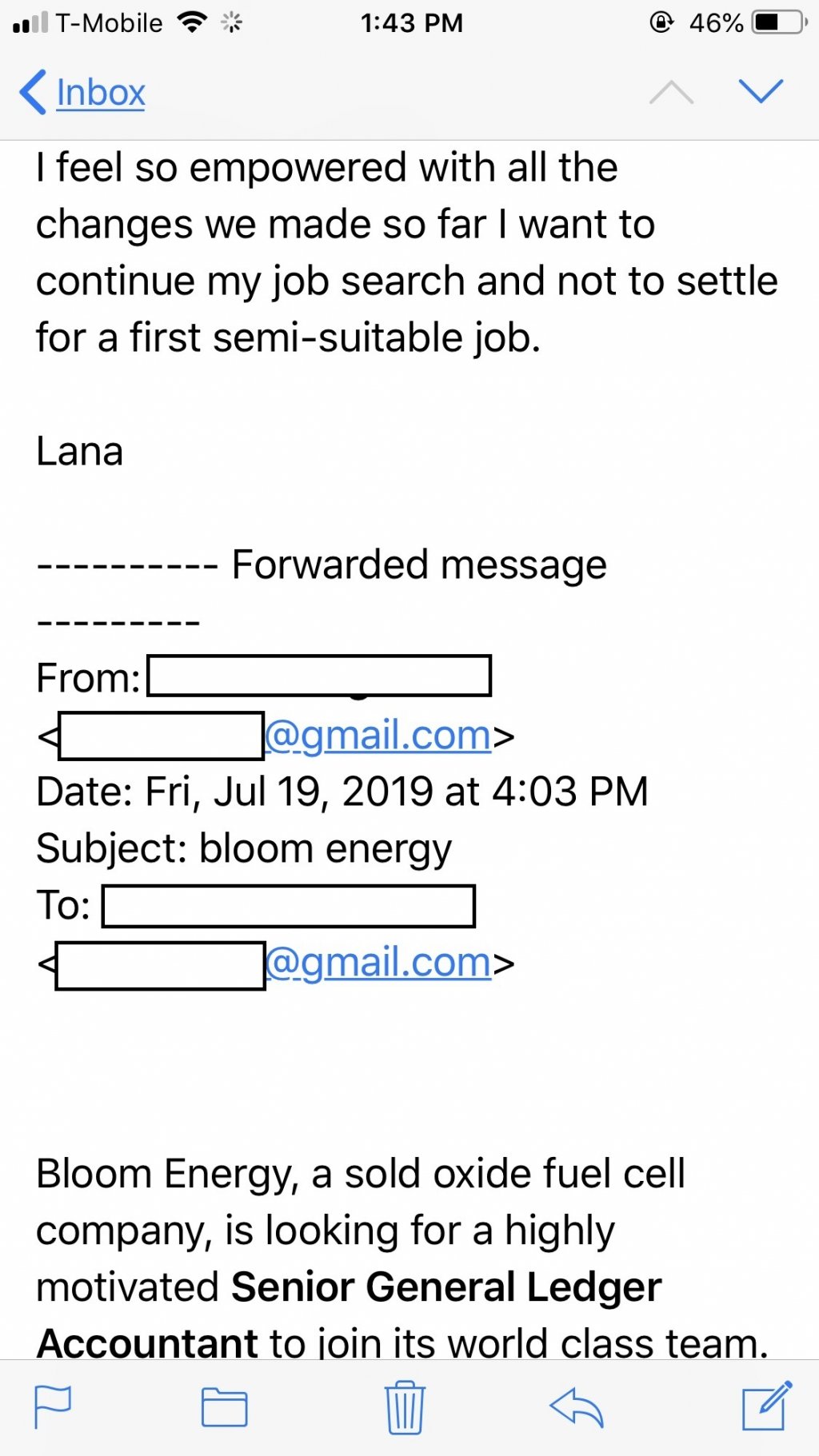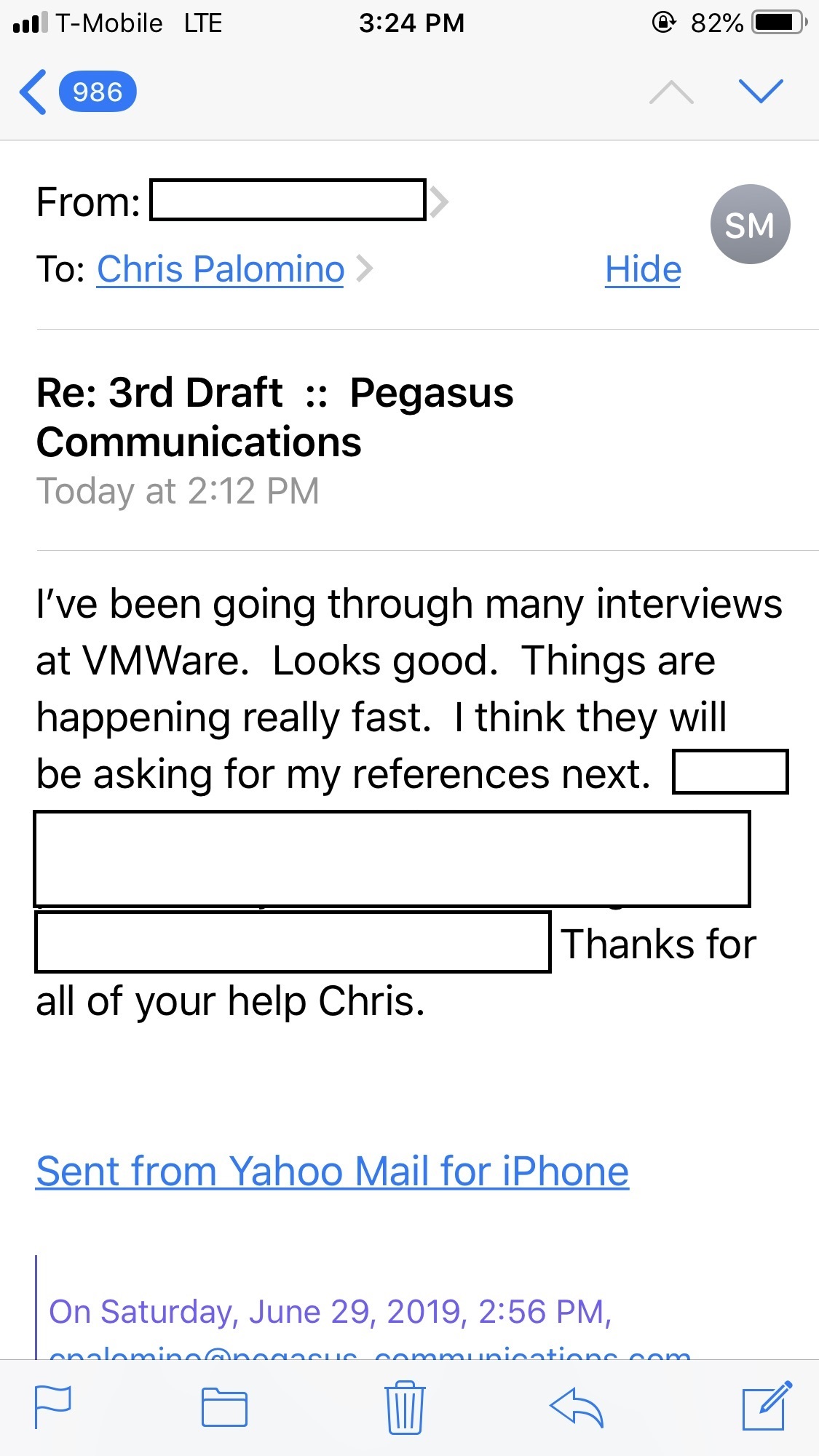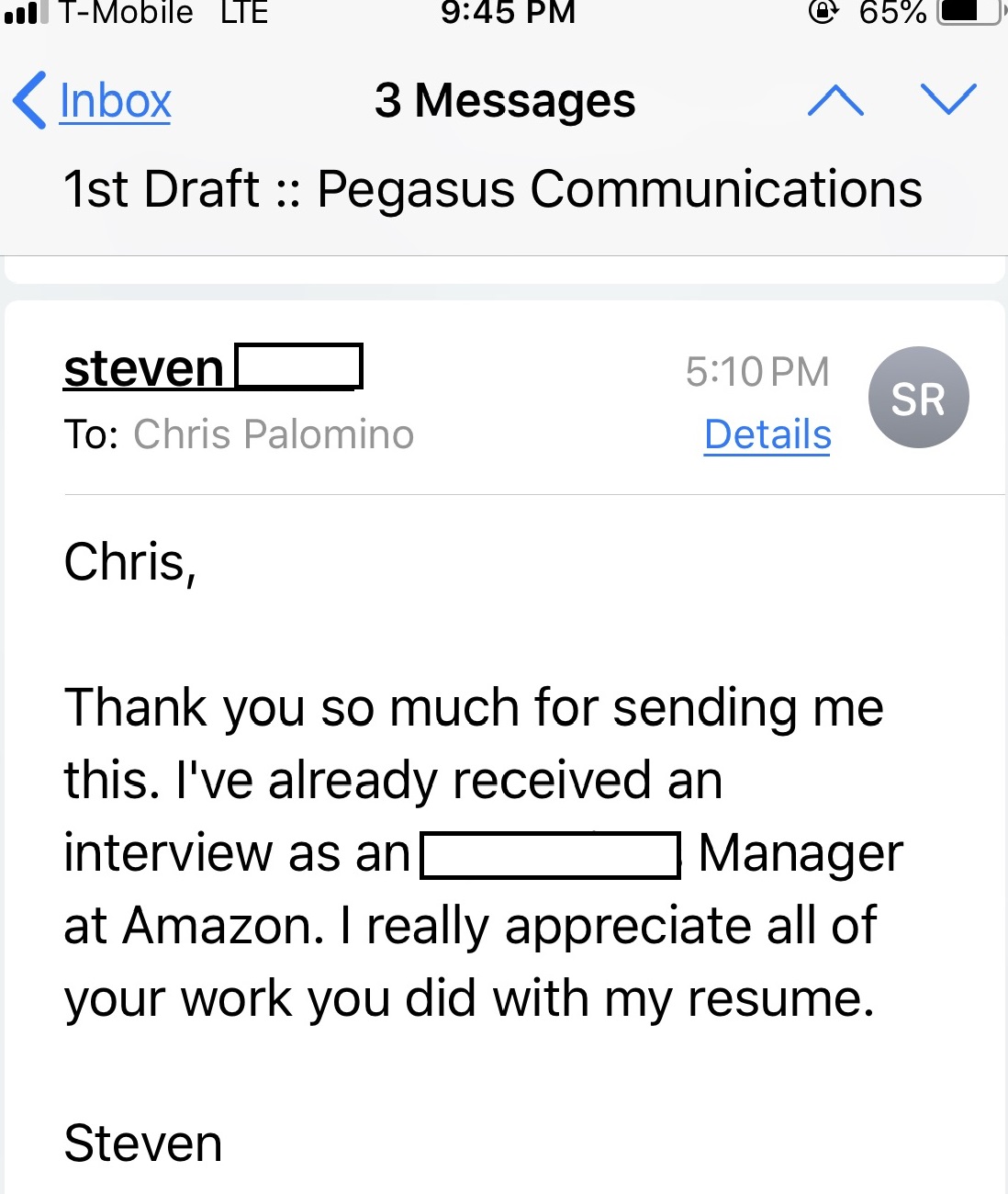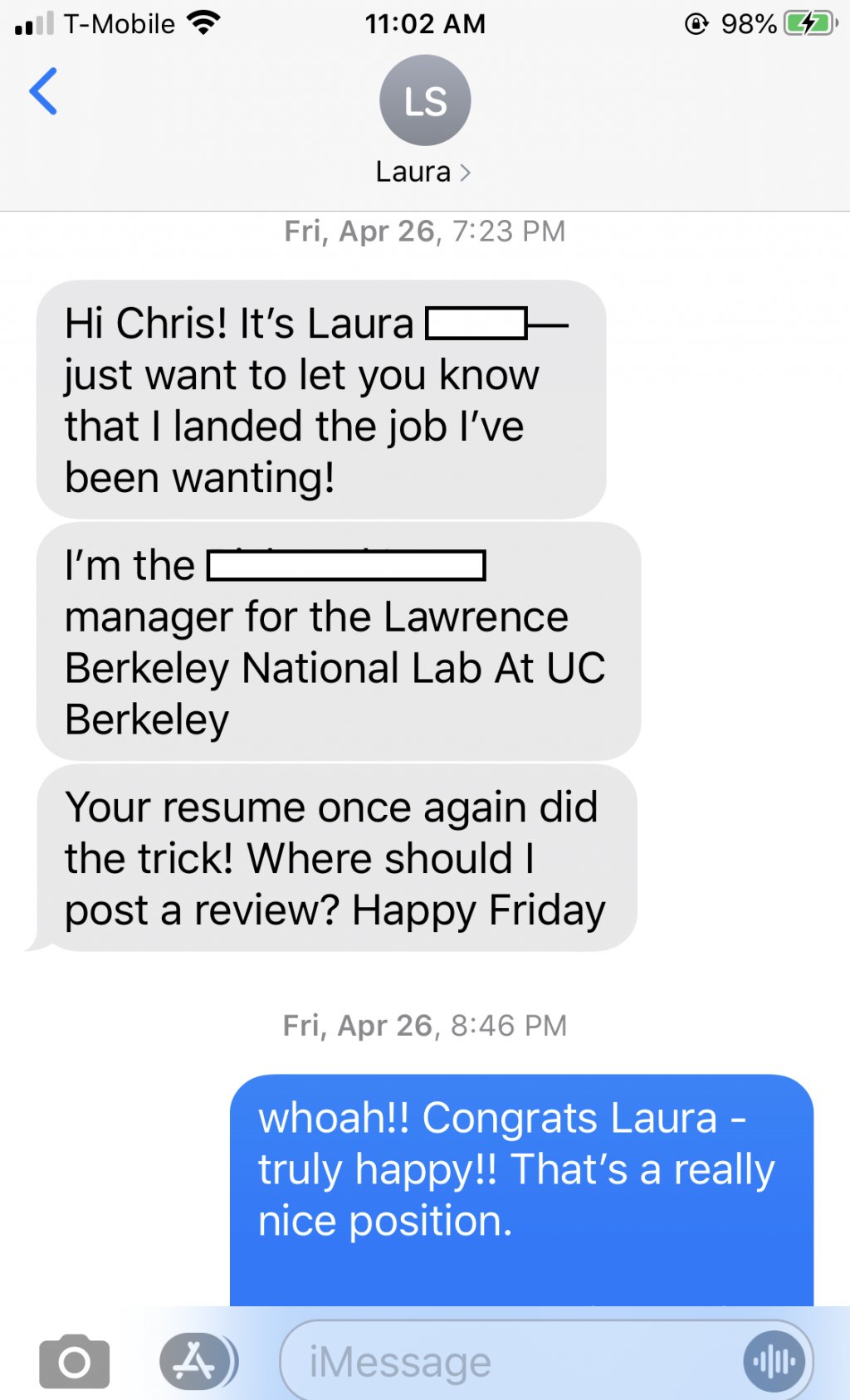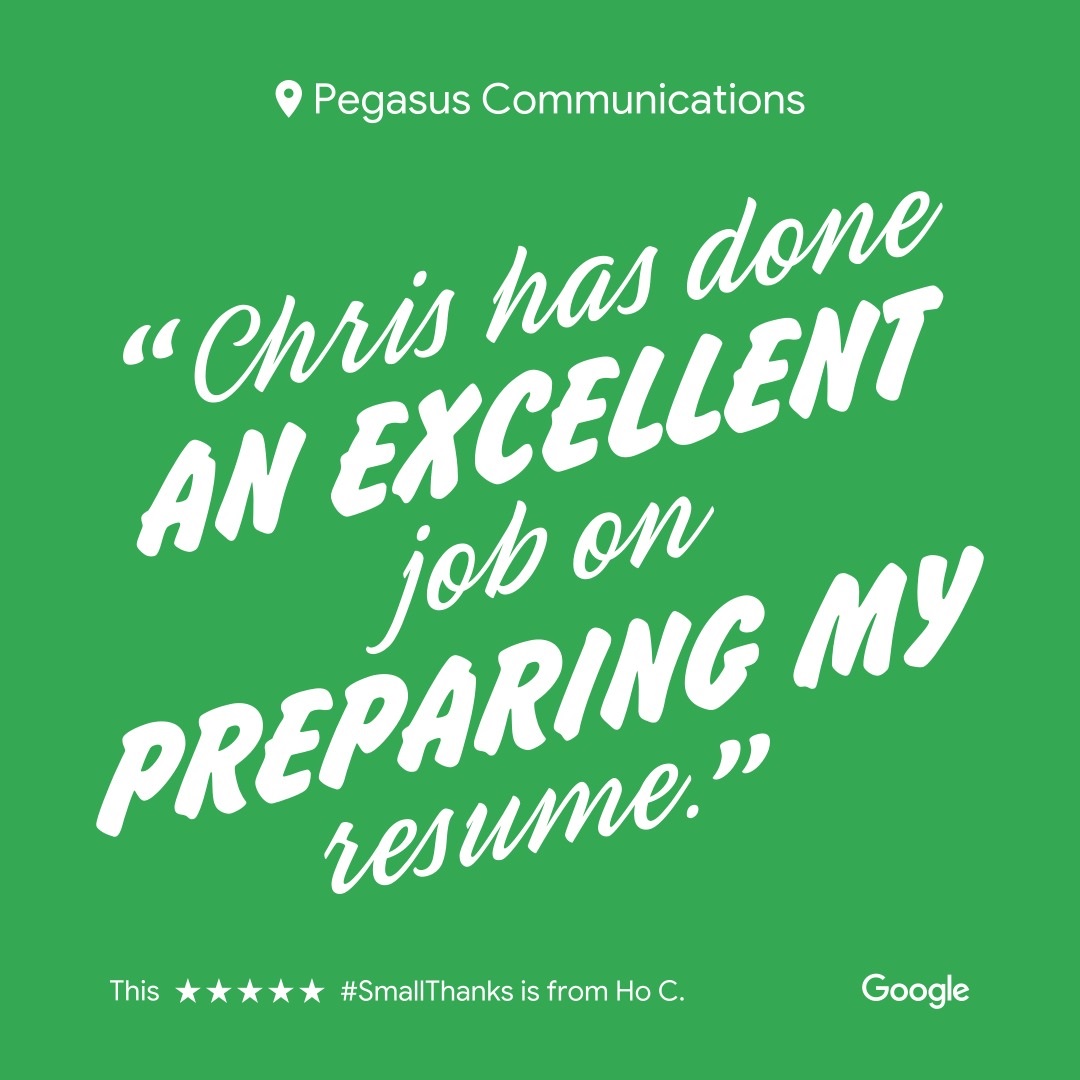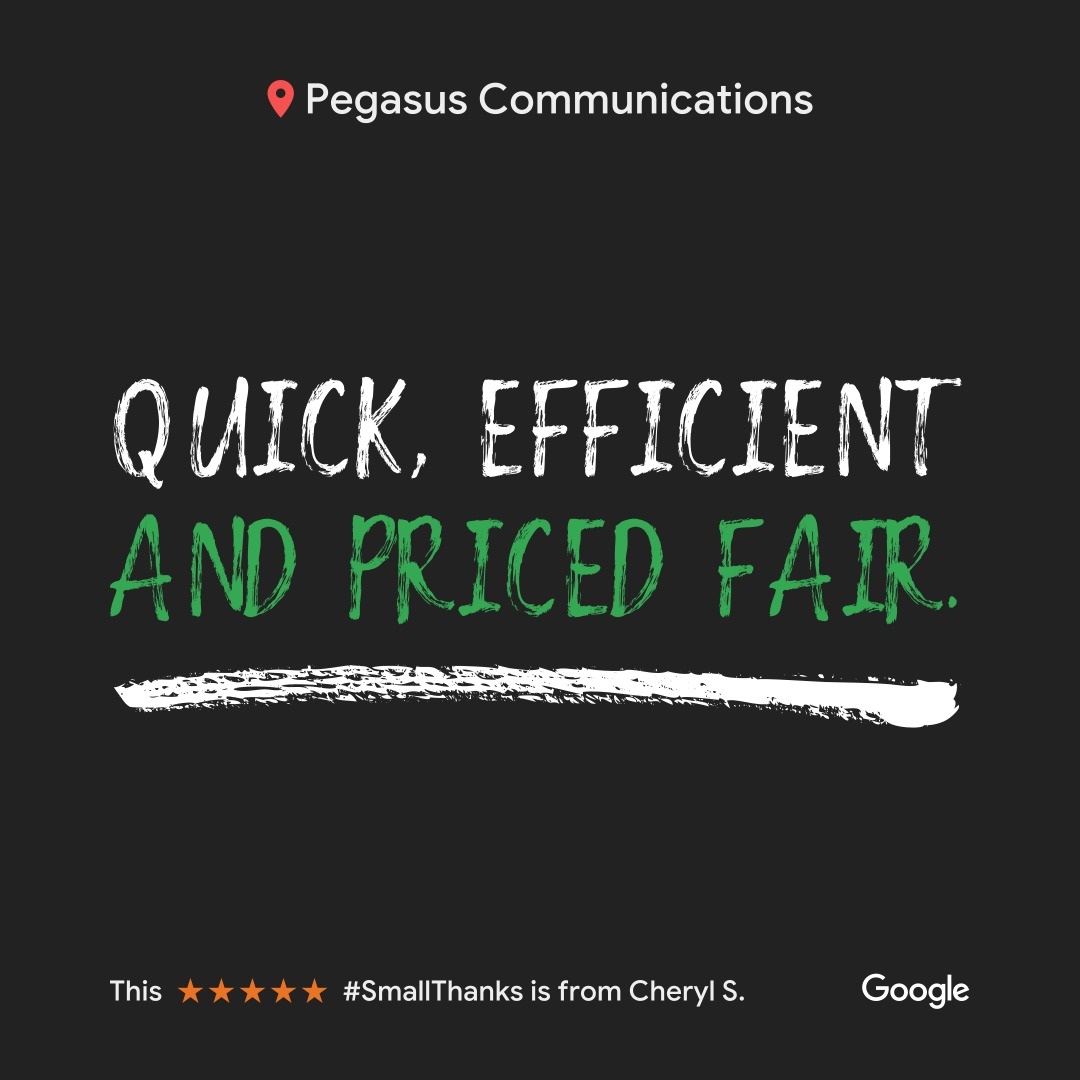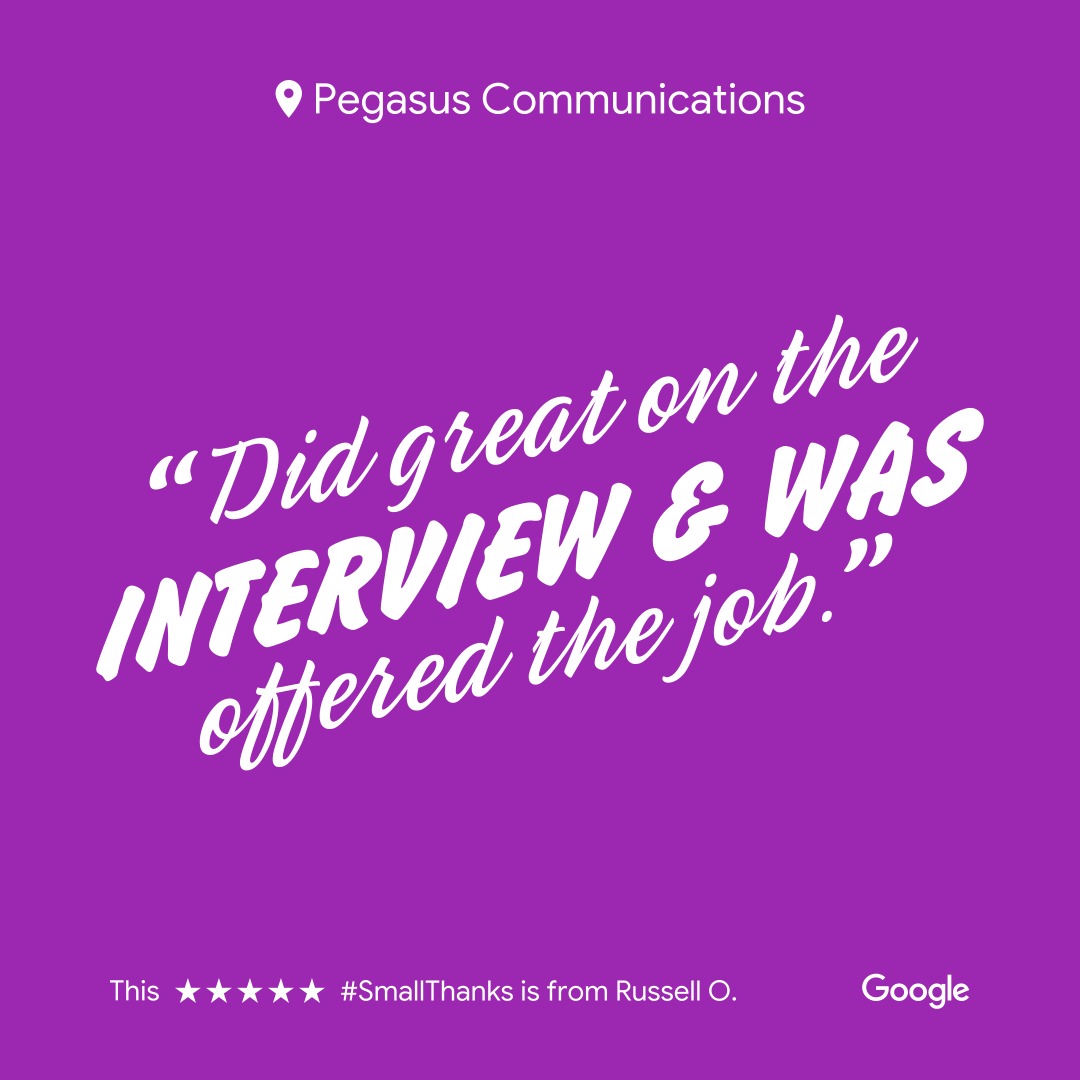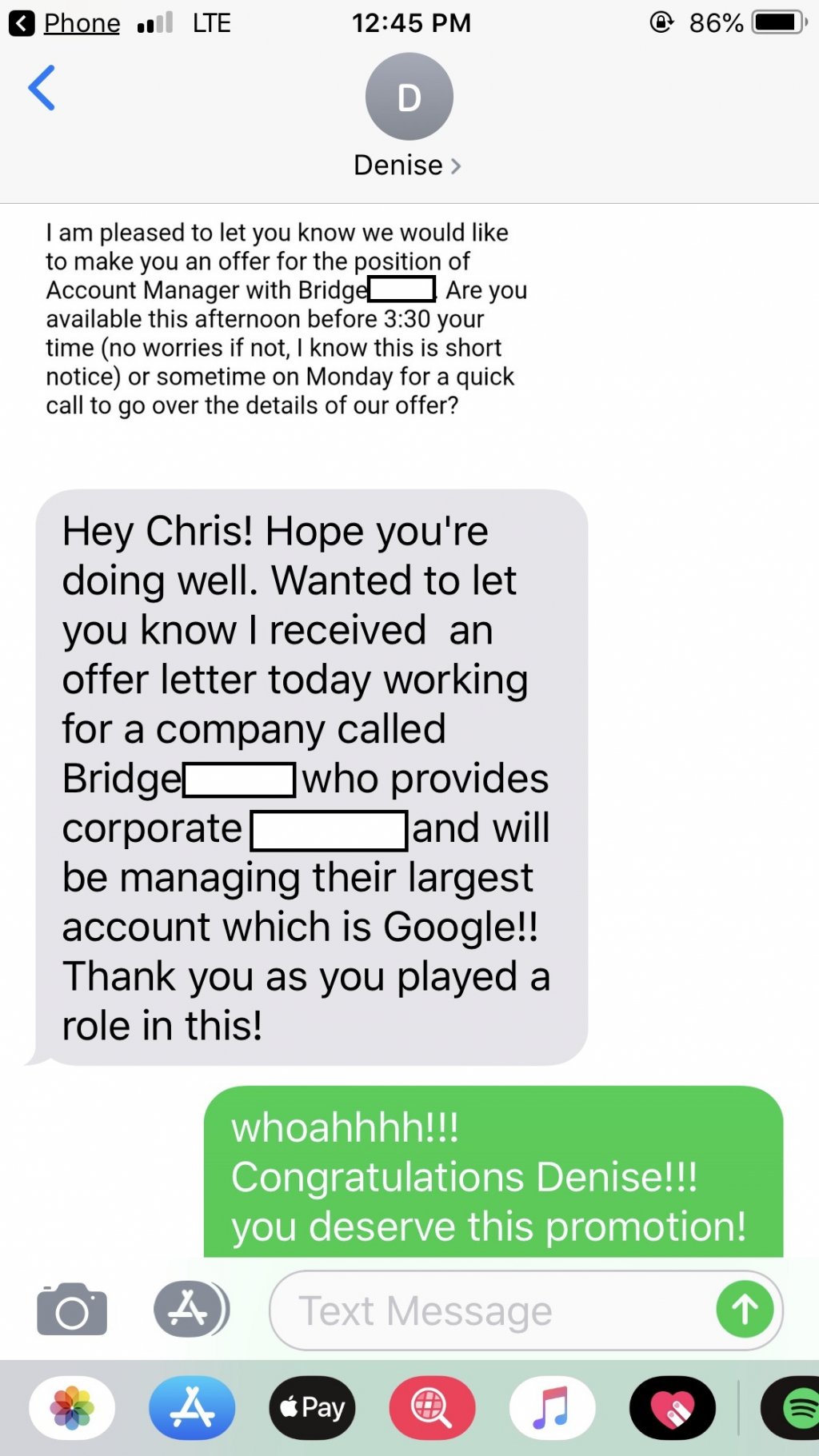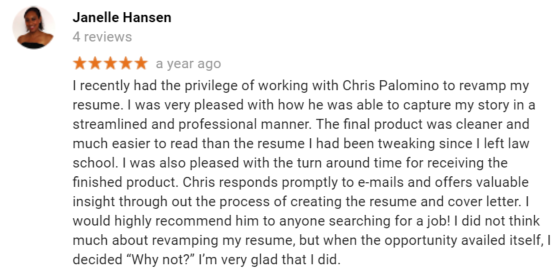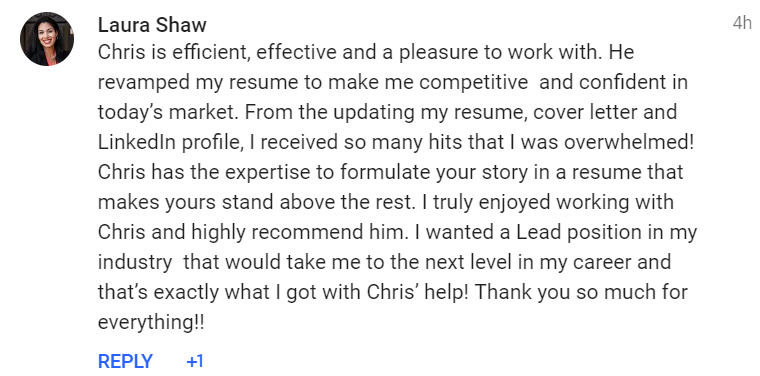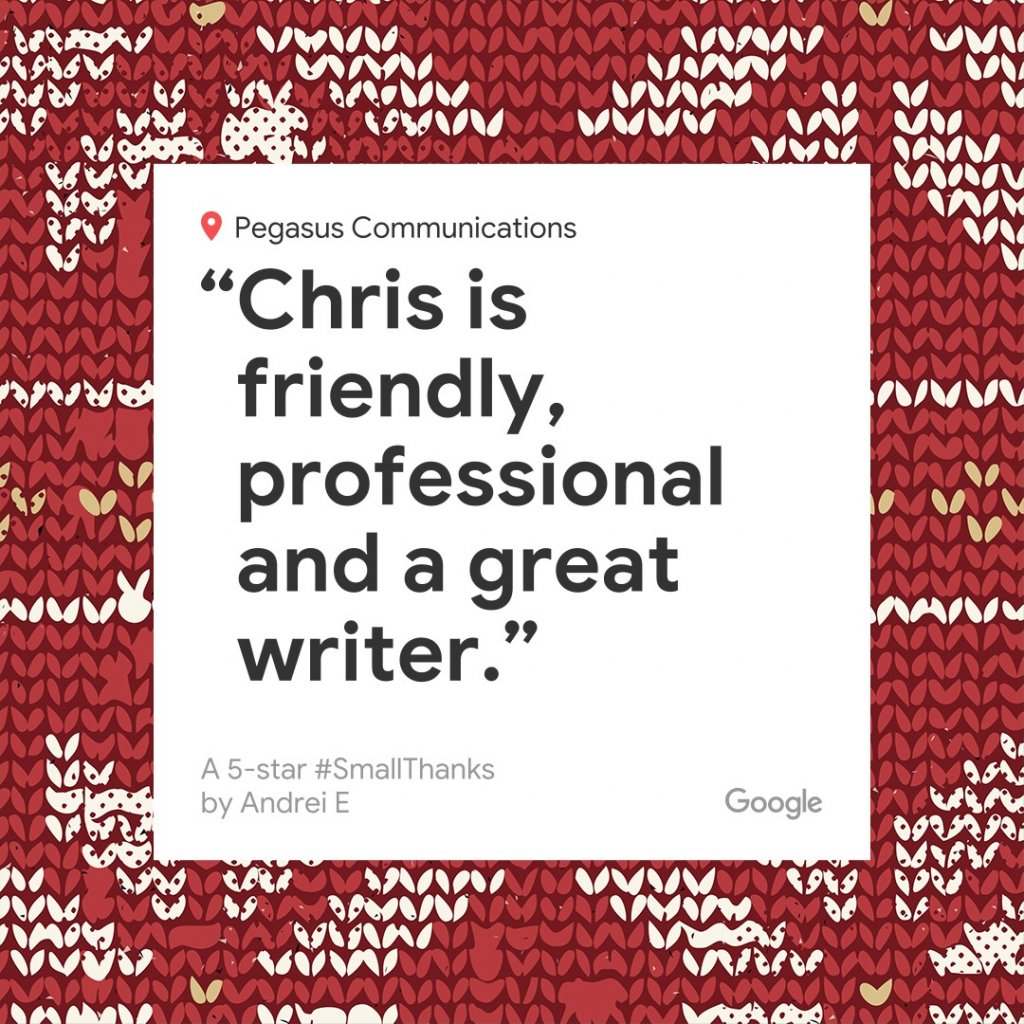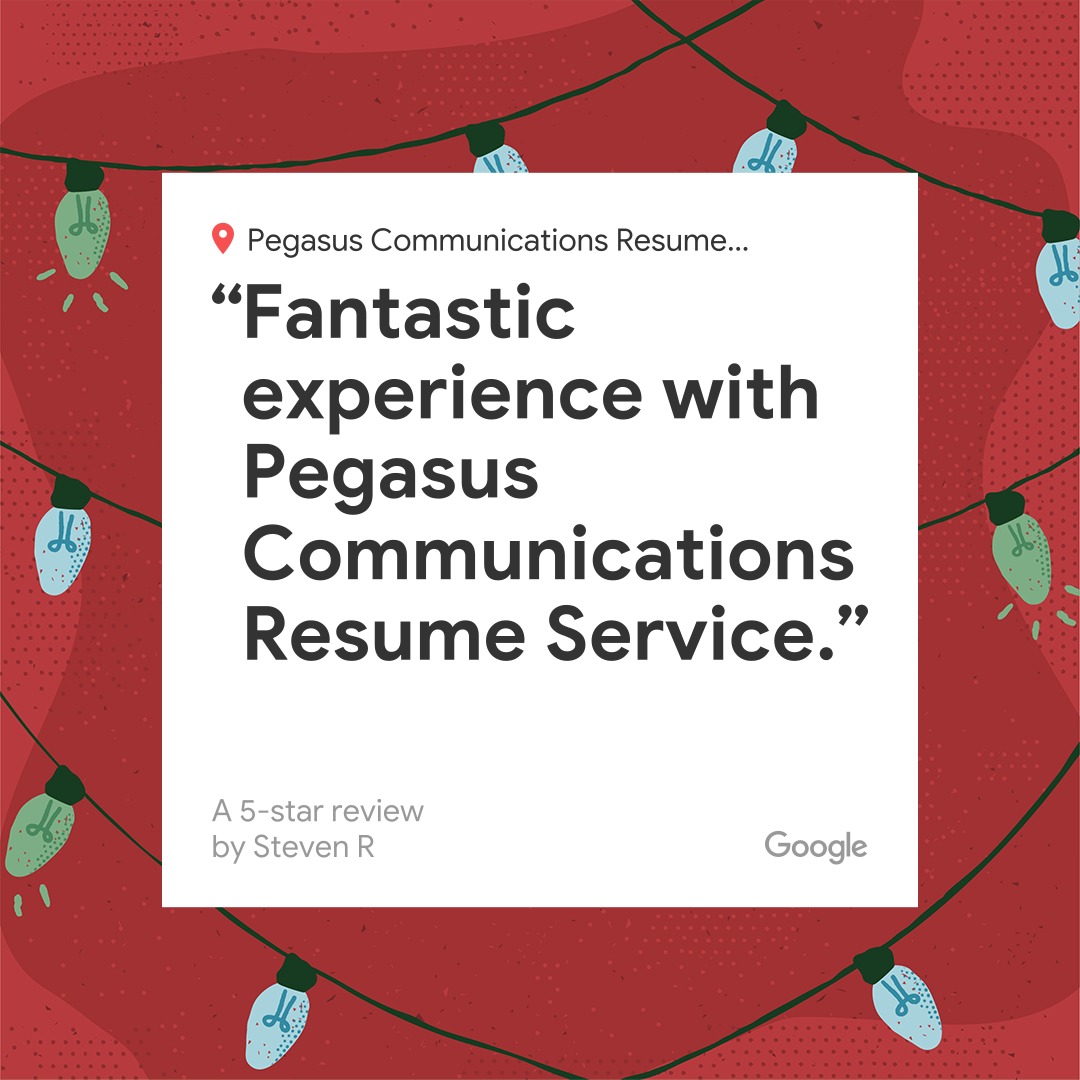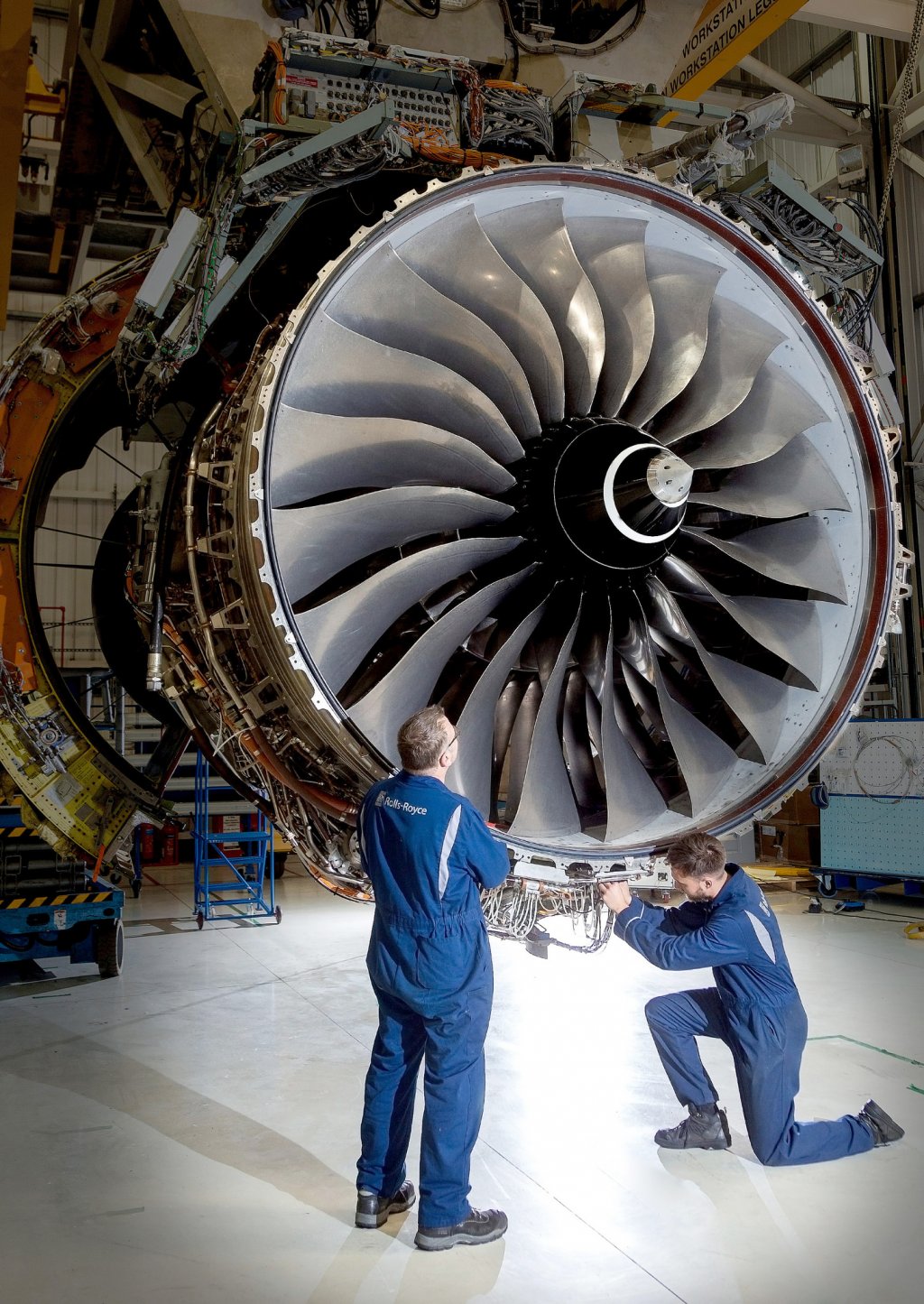 Resumes, LinkedIn Profiles, Interview Coaching, Careers
We have quietly forged the best Resume Service in the Silicon Valley market
. Our customers
(Customer email, Customer Reviews)
continue to tell the story.
The Toyota
®
Way - Pegasus Resume Service is driven by humility, value, and simplicity.
We keep it simple - 2 options only.
1. Career Option
. We set up a Remote meeting (Phone call, Zoom
®, etc...
) to discuss your career history. We also talk about your success on the job.
Chris develops, edits, and writes your Resume. Coaching (interview / LinkedIn), Templates (thank you, recommendation, LinkedIn), LinkedIn mapping.
2. Resume Review Option
. Send us your Resume. We edit the document. We have a Remote meeting (Phone call, Zoom
®, etc...
) - to review your document for 1 hour. Chris sends detailed notes / template for you to make the edits. Chris reviews the document.
:. Professional Resume Writer (20 yrs / Pegasus est. 2003)
:. CareerBuilder Resume Consultant (7 yrs)
:. Principal Technical Writer in Silicon Valley (SV)
:. Principal SV Medical Writer
Clients from all major SV companies.
Local San Jose company.
Clean and simple website - a model for our way of delivering documents.
A Pegasus resume will help you focus your job search, list achievements; and aid you in an interview. Your LinkedIn profile should align with your resume - and we help you accomplish this task. There are ways to reach out to folks on LinkedIn - and Chris will provide templates to do so.
We (you & Chris Palomino [Owner / Professional Writer]) will work together to develop a clear, concise resume. Chris will also help you present yourself, update your LinkedIn profile, and sell your skill set in an interview. See our Customer Reviews.
How the process works:
1. Call or text Chris (Pegasus Communications - Owner) at 408.472.8950 to set up an appointment (you can also send an email). Chris will let you know what you need to start thinking about and what you might want to bring to your meeting with him.
2. You and Chris have a remote meeting to discuss your career goals and your current job situation.
3. Chris develops a first draft of the resume. Your first draft will have questions, commentary, and advice. You will answer the questions in a format that is the most comfortable for you (e.g., phone, email, or within the document).
4. You and Chris will continue the editing process (questions <---> answers), until a superb resume is achieved.
Note: Not everyone needs a $600+ resume service - Chris is reasonable in his approach (and will work w/ you on price). The main goal of the company is to help you (the client), and do so with value and respect.
--
Hi Chris,
Phone interview on Friday went very well. She stated she was impressed with the resume and I hit on some hot topics for her that she seemed to be very pleased with. Sounds like she will have me in for a more formal interview. Her time line is end of January. We should know by then what the situation will be here.
Thanks for the help
J.C.
Clinical Engineering
Clinical Engineering Department
Local San Jose Hospital [Redacted]
--
Hi Chris,
Pegasus Communications offers a service beyond resume writing. Today, I went on an interview prepared to answer any question. Chris, you helped me rid a negative experience from my previous employment. And forced me to research and build on my strengths. I was confident. I followed your instructions putting together my portfolio just as you told me to. The four team interview panel asked for my portfolio, passed over to each other and were totally impressed. I was given instant feedback. As a matter of fact, one interview held on to a couple of letters, letting me know that this is what he liked.
There's know doubt, I want to work for Apple for many good reasons but you've prepared me on how to
get a seat at the table with any corporation.
So, I say thank you and you will always come recommended.
Kindly,

Arista N. - Security
--
I had not searched for a job in over 20 years, so to say it was intimidating, was putting it lightly. Luckily, I found Chris who not only eased my fears, but helped me showcase all of my strengths for my resume! And not only that, but he was very open to listening and not just putting the generic things you see on a resume-he was actually opposed to that. We went back and forth several times, until finally I was satisfied. I have already started recommending him to my closest friends...thank you, Chris!! - L.Ruhano - Santa Clara, CA, Business Owner transitioning to a Corporate position
--
Btw, your resume service helped me land a job... in Emeryville. I'm product owner that manages the strategy roadmap along with support our ServiceDesk if they need help. Products under my belt are Box, Wrike and Zendesk. Soon I'll be on-boarding BoardEffect. It's a great job with many possibilities. Hope all is well & thanks for all your help. Hopefully we'll be able to meet up sometime.
Thanks,
Brian O.
SYSTEMS ANALYST IV
--
Chris is the BEST! I highly reccommend him for preparing your resume or cover letters. He got back to me right away and had a cover letter ready within 24 hours. Quick, efficient and priced fair. Thanks Chris!!
Cheryl Sampino :: Educator
--
Thank you Chris @ Pegasus Communications for your awesome service! Thank you for your attention to detail in asking me all the right questions to pull pertinent information in shapping my resume and professional linkedin profile. I am happy to recommend your service to everyone I know. And this is my recommendation to anyone reading this: If you want to put your best foot forward in this current job market, call Chris @ Pegasus Communications!
Olivia T. :: Finance Manager
--
I highly, highly recommend Chris. I have worked with him in the past for many years doing professional communications, resumes, & technical writing. On that side (writing, grammar, editing, formatting), he is outstanding with decades of experience. The place where Chris stands above the rest in resume development is in his ability to pull out skills and accomplishments from a client. He spends as much time as necessary asking great questions, uncovering talents and marketable skills-sometimes which the client doesn't even know they possess. He then "translates" it into appropriate and effective "employer jargon. " Do you want to make sure your resume contains mandatory key words and skills for your field? Chris knows what they are looking for. Want your resume to stand out in the IT/Silicon Valley world? Chris is your guy. If you want a basic, boring resume with generic skills and job listings, that will go straight into the trash, DON'T hire Chris. Let him do his magic! Be confident going for that dream job! Get paid what you're worth! Get paid for the skills you've developed that set you apart from the rest. You won't be disappointed! He helped my husband with his resume, and now he's working as a VP for an Energy Consulting firm. Chris' resume tips definitely helped him secure that position!

Julie Hewlett-Burck :: Health Care Representative

--

Had a great experience with Chris! If anyone needs a GREAT résumé writer, he's the guy. I got a lot of compliments on mine!!!
Jennifer Alaniz :: Manager
--
Chris was fantastic at working with me at my pace, which was FAST. He helped me prepare my resume before a major job fair and subsequent interview, and I felt confident going in that I had a great resume that I could easily stand behind. Without blurring the line between truth and fiction, he helped me realize some of my contributions to my former employer that I hadn't bothered to put down, which really helped me in both the job fair and interview. He also assisted me with a cover letter, for which I am grateful. In short, I highly recommend using Pegasus for your resume needs!
Dustin Keirstead :: Educator
--
Arthur V.
Texas Instruments :: Systems Administrator with over 14 years of experience building, managing, and administering medium to large Unix networks
--
Rudy H.
Experienced and physically fit Journeyman Plumber with over 23 years of plumbing
experience working on residential, commercial, industrial, and construction sites.
--
Student > Crew Member / Manager > Technical Sales
This resume looks amazing! Thanks, Chris!
Jeff R.
--
Credit Support Analyst > Loan Officer > Operations Manager :: Brian L.
--
Office Clerk > Administrative Support :: Barbara S.
Thanks so much Chris!
--
Manufacturing Engineer / Project Manager :: Chad Y.
--
Safety Officer / Construction Superintendent :: Mike M.
--
Administrative Support :: Teresa M.
--
Initial and Recurrent International Procedures Instructor :: Rod W.
Chris wrote my resume - and has since written one for my daughter. She is now working with a great company in Colorado.
--
Senior Systems Administrator with over 14 years of experience building, managing, and administering medium to large Unix networks.
--
Full-time Nanny in a family home. :: E.S.
Thanks Chris. The family liked my formatted references and resume.
--
Licensed Driver (Class A Drivers License, TN) with an excellent Safety Record.
R.D.
--
Student > Google Sales :: L.S.
bachelor of science in international business . sjsu :: asian studies . sjsu :: associate of arts in business admin. . de anza college
--
Student > Materials Engineer :: T.I.
Student BS in Materials Engineering (San Jose State University).
autocad (6+ yr) :: bs in materials engineering . sjsu (expected graduation . May 2013)
--
Software Engineer - multiple languages, methodologies, and software architecture.
C++ / Visual Studio :: Pci Express 3.0 / Usb 3.0 / Uwb :: 7 Yrs. Software Development :: White Box Testing (C, C++) :: Hardware Control / Testing
--
Student > Urban Planner :: D.T.
Planner / Coordinator - consultant firm, advocacy group, or municipal, local, or state agency.
master of urban planning . sjsu
--
Unemployed > Direct Care Staff :: M.T.
Direct Care Staff / Program Assistant
--
VP of Business Development / Enterprise SEO Division / R.N.
--
Student > Industrial and Systems Engineer :: F.G.
Industrial and Systems Engineering
bs in materials engineering . sjsu (expected graduation . May 2013) :: autocad (6+ yrs) :: google (talk, wallet, drive, plus, gmail) :: matlab
--
Collision Director / General Manager :: S.Q.
--
Detail-focused bookkeeper :: J.A.
Human Resources | Office Manager
--
Credentialed Registered Nurse :: H.B.
--
Construction Manager > Facilities Manager :: T.L.
--
I really like what you have accomplished from my original doc. Chris! : ) My cover letter also does a good job of highlighting why I'm right for the job. I'll let you know what happens after the interview. thanks, Chris.
Shawn L.
--
My new resume is great! I rarely get this excited over a new job prospect; however, I feel well equipped and confident going into the interview with all of my accomplishments in ONE place.
Nathan J.
--
Thank you. It was nice working with you Chris. The resume is tailored to my specific area of expertise.
Sachin O.
--
The resume update is great. It was nice to see you again - let's see what happens with the interview now. : )
Sandra W.
--
Thanks so much Chris!
Thanks for meeting with me and the interview tips as well.
Brian G.
--
Chris,
What a change! After you wrote my resume for me I received the calls that I needed! I now have a new job that I.m very excited about. Thank you. I.ll recommend you to my friends.
Lori L.
--
Thanks, Chris!!! I have a new job and an increase in salary! I want to thank you for my resume. I was chosen for the job over more than 100 people. I think it made all the difference.
Mary S.
--
Thank you very much for your help. It was such a great pleasure to work with you on this Executive Resume. I believe your resume made the difference in being selected for my new position. Thank you again. I will recommend you to anyone needing an Executive Resume.
Rupish
--
Thank you for an outstanding resume. At my level, I needed a resume could communicate my multiple achievements. I received several attractive offers and I just accepted a position as a Sr. VP of Worldwide Sales - for a Silicon Valley IT Leader. Thanks again.
Mike B.
--
Chris,
I start my new job, with the schedule I want, next week with a really great hospital. Thanks so much. I recommended your services to my sister and brother-in-law.
Sandy P.
--
Chris,
Thank you for the resume work and the interviewing advice. I didn.t realize what a difference a great resume could make. I have received four offers to choose from. Thanks again.
Debbie W.
--
Hi Chris,
Your resume got me an interview and I landed the job. I have a new salary grade and now have more time with my family. Thank you for a awesome resume.
David M.
--
Hi Chris! Thanks again for everything. The resume looks amazing!! I really appreciate your help!
Jessie D.
--
This looks great. Thanks for the great work.
Romano P.
--
Thanks for making the spacing changes and taking out Cognos within the Technical Skills - Database section.
In addition, I just wanted to say thanks in advance for all that you've done and best regards.
GOD BLESS Chris!
Kevin A.
--
Hi Chris! I believe that the Thank you letter is great. Thanks for all of your help in regards to my Resume, Cover Letter, Thank You Letter and my References page. Keep me posted on anything that may help me for earning a potential career job with benefits!
Marilyn A.
--
The cover letter is great, thank you Chris.
Thank you for your hard work.
David Lo
--
I need to replace my old resume b/c it has a lot of exposure on the job web sites. I really need my old resume to be replaced with your wonderful one!!!!!!!
I would really like to thank you from the bottom of my heart.
Ibrahim
--
2011.1019
Chris,
The resume is perfect now. It looks more balanced now. Thanks for the outstanding penmanship!
Mark
--
2011.1015
Hi, Great job! Just made one change and it is fantastic. Thank you for the wonderful job,
Ivan
--
2011.0713
Hello Chris,
I think you did an excellent job creating my resume. I hope this will land me a job that I am looking. Wish me luck.....
Thanks,
Christopher X.
--
2011.0714
Hi Chris, Sorry it took me so long. I have a friend who is a CIO of a company, and he wanted to look over it before I replied back and accepted it. It looks good to me though, and thank you very much for your help. :)
David F.
--
2011.0515
Nice job Chris, both documents are just great. The thank you letter looks great. I would not change a thing. I have always had a hard time writing one. I never knew what to actually say. Thank you for your help
Troy S.
--
2011.0414
Dear Chris,
Thank you so very much for all your efforts. You did a great job on the resume.
Donald M.
--
2011.0315
I like the resume a lot! Great job Chris! Thanks.
Kindest regards,
Luis
--
2011.0220
Everything looks good. Both documents look great and appreciate all the work you put into it. - John Z.
--
2010.1025
Chris, it looks great, thanks a ton for your help. There's a lot of info I wouldn't have included in the resume without your help so you've helped me a great deal as I never thought that adding the info you did should have been included...but it looks really great...let's just hope the prospective employers think so =)
Thanks again,
Rob H.
--
2010.0926
Chris,
The resume looks VERY, VERY good. Much better than it looked when I first sent you my original version. You are very good at resume writing!!!!!!
Thank you very much for your work. By the way, I think I've landed a job!!!!!!
Greg W,
--
2010.0915
Chris,
Please accept this response as my approval to the great work that you have done on my resume. I thank you for your time and effort.
Mark
--
2010.0723
"Pegasus was able to put an awesome resume together for me in a "crunch" situation. The content was exactly what I was looking for. I was worried because I had not needed a resume in years and did not know what to expect, but I was put quickly at ease after reading the results. After submitting it, I was offered the job the same day. Thanks so much Pegasus, you have a client for life. I will definitely be telling my friends." --melissaaallen
--
What others are saying...
User Rating: 5 out of 5 stars
by marymunifo
Resume and cover letter: Pegasus Comm has been a Blessing. They were professional and kind. I needed a resume to re-enter the work force and they were able to re-invent my work history. I received an interview within 48 hours of submitting it online. I feel very confident with my new resume.
--
User Rating: 5 out of 5 stars
by snwanjiru
Try it, You'll be glad you did.: I liked the content organization/format. My resume was done in a short time and after one day of posting it on the internet, I was already getting feedback from employers. Satisfaction is guaranteed.
--
"I really appreciate your efforts in writing my resume. I sent your information to one of my friends for when she needs help with her resume. Look forward to working with you in the future. Good luck with your business." --Nahid
--
"The kindness you have shown and the time you took are very much appreciated!" --Mohammadi

© Copyright 2008, 2021 | Pegasus Communications. All rights reserved.